Bwire Ndubi also known as Dida on popular Citizen TV drama series, Sultana, narrated meeting her husband on an acting set.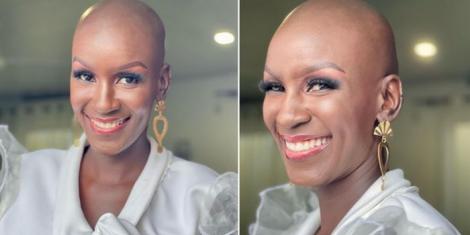 In her narration to the media on Wednesday, November 30, Ndubi noted that she and her husband were working on set but were only friends.
"We knew each other through the theatre club, we were cast in a play together. When he got married, I only met him during concerts most of which he was in the company of his wife," she narrated.
Ndubi stated that when she was friends with the couple, the wife passed away after being admitted to hospital in dire need of blood.
In addition, she stated that after the first wife died, it was a long time before the two got together and only met on the set of another tv show.
On the show, Kalimani Dynasty that aired on Showmax, the two played a couple (Jabali and Lulu) and fans marveled at the idea of the two dating in real life.
"When I met him we were working on Kalimani dynasty season one, and we would advise each other on matters of life. In that space we became so close," she added.
However, according to Ndubi, this was a path the two did not intend to follow but with time, they got together and eventually got married.
"The fans could not draw the line between us as actors and us in real life," the actress stated.
Since her husband had two young boys with his late wife, Ndubi was roped in to being the mother. A journey she stated has taught her patience.
"I slept without being a mum and woke up with two boys, it was overwhelming for a minute," she confessed.
The actress cum musician also shared her journey after being diagnosed with breast cancer.
She visited several health facilities before the disease was diagnosed. Earlier, she had made frequent self-tests, but could not detect the disease.
Nduni encouraged both men and women to undergo frequent screenings to detect cancer earlier.