Every parent wants the best for their children—for them to achieve success in all aspects of life and to lead victorious lives.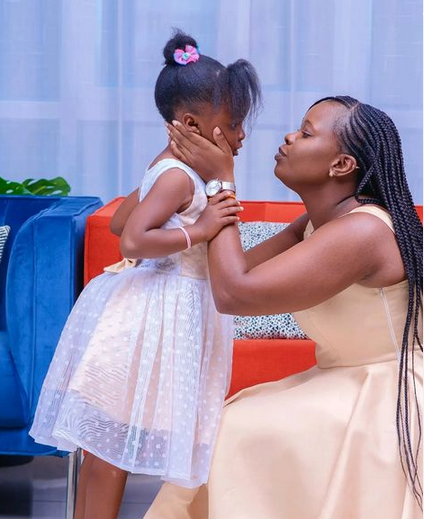 Education is a worry for many parents, and they constantly exhort their young children to work hard in class and achieve high marks.
Leonidah Yvette Obura, the mother of Mueni Bahati, who later became Kevin Bahati, was unable to contain her happiness.
A photo of Yvette's young daughter's school result slip was posted on her Instagram story.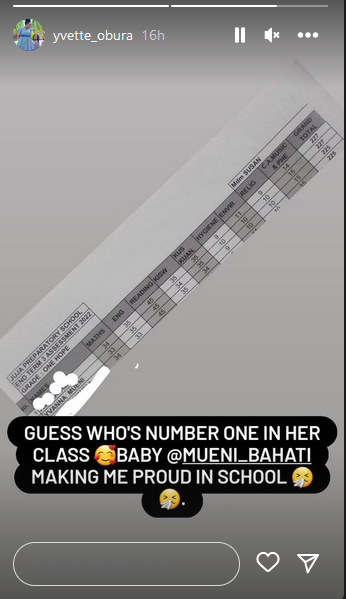 "Guess who is number one in her class…," she claimed, although schools no longer rank learners.
Without a doubt, the performance slip demonstrated how well Bahati's sole kid with Yvette had performed.