Wycliffe Oparanya, a former governor of Kakamega, has said that he is done doing business with Raila Odinga.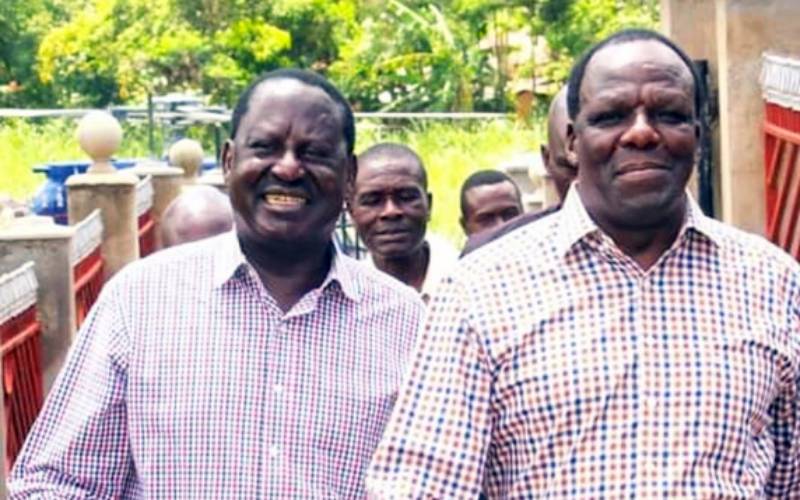 The current move by Raila, who previously relied on Oparanya to energize the Luyha community, might be a political nightmare.
Oparanya, Raila's ODM deputy, declared that moving forward, he will concentrate on organizing for the unity of the Luyha people.
Oparanya claimed that after five unsuccessful attempts to support Raila, the Luyha community should now forge its own political course in
"I am offering myself from now to lead the unity drive of our people. I am done with Raila and even if he bad-mouths me, God forbid, he knows, he will not be forgiven," Oparanya said.
Oparanya, who led the Azimio presidential campaigns in Western Kenya, accused Raila of political betrayal.
He, however, did not indicate whether or not he will quit ODM.
He said the region's support and endorsement of Raila for decades has not counted in the sharing of election spoils.
For instance, Oparanya wondered why the Luyha community could not be given even a single slot in the East African Legislative Assembly.
"The result of that vote is that all other big tribes but the Luhya sent an MP to EALA," he said on Tuesday during a funeral in Ichinga village, Mumias East.
He attended the funeral of Nominated MCA Phaustine Welimo.
The governor was pushing for former Shinyalu MP Justus Kizito in the EALA elections but the politician was defeated in Parliament.
"I was pushing for Kizito Justus to go to EA LA but MPs were grumbling that Kizito had no money. I was wondering that MPs must also be bribed to vote," he charged.
Oparanya's signal adds salt to injury after a section of Luyha MPs on Tuesday accused Raila of betrayal in the sharing of minority slots in Parliament.
They claimed Raila excluded the community from the Parliamentary Service Commission as well as minority leadership positions.