Entertainment
Lifestyle
"Witchcraft is real!" – Mama Dangote, Zuchu run for their lives as huge snake appears at event
Mama Dangote and Zuchu, Diamond Platnumz's mother, left an event they were attending after performers unveiled a big snake.
At a Wasafi Bet event in Dar es Salaam, the two were sat in the front with Diamond Platnumz as a traditional dancing group took the stage.
Diamond said during the occasion that Wasafi Bet will pay for all travel expenses for its customers to watch the World Cup in Qatar.
The group pulled a large snake out of a box and played with it on stage while they passionately danced to the music.
The man dragged the snake around, holding it by the tail while it writhed. Then he gently took the head and placed it.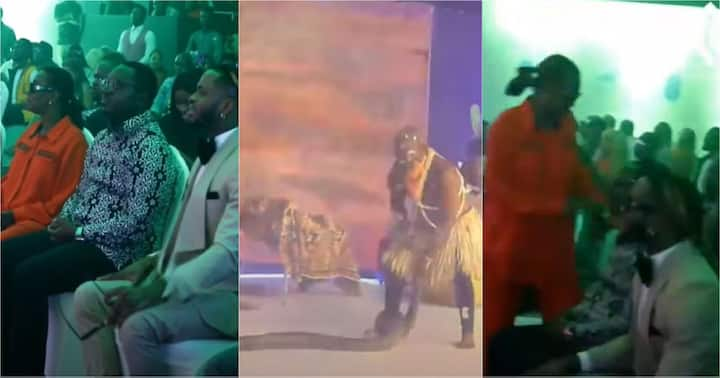 Zuchu trembled at the serpent as Mama Dangote, who was dressed in red, stood motionless and fled the front seats.
Diamond once laughed when he turned around and noticed all the empty seats behind him.
Many online users stated that they too would have been terrified of the reptile.
moi_nick_: "Witchcraft is real."
dorotheacaroline9: "I would have run away."
rukaiya. salim: "I would have also fled from there. I don't like snakes."
Jamaa Djumapili: "Even non-poisonous snakes are quite scary."
Sharl harl: "You would never find me near that place."