Andrew Kibe, a well-known internet influencer and radio host, has lately gained notoriety among Kenyans after contentious socialite Shakilla made public his snide conversations with her.
According to a post by Nairobi Gossip Club, Shakilla failed to hide her intense resentment after Andrew Kibe sent her a cryptic message, therefore she published some harsh talks.
Looking more closely at the chats showed that Kibe had thanked Shakilla for leaving a comment on his most recent post. He apparently went on to say something derogatory, which confused Shakila and made her wonder what he was really trying to say.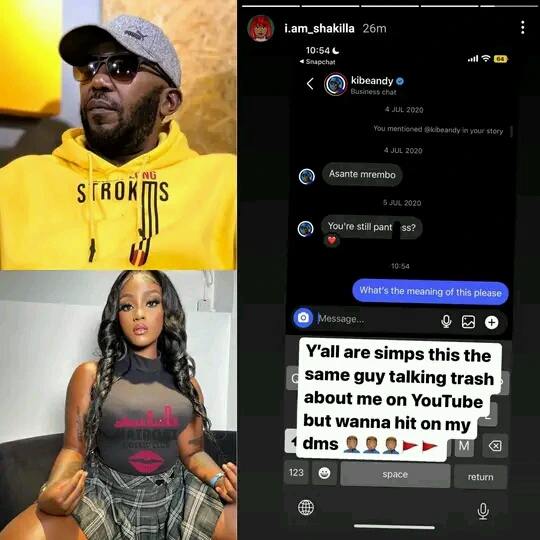 Shakilla further accompanied the post with a caption making it known that she doesn't understand why Andrew kibe who disses her on YouTube is trying to hit her dm now just to get her.
"You are all simps, this is the same guy talking trash about me on YouTube but wanna hit my Dms," she wrote.
However, hawk-eyed Kenyans who came across the post have bashed Shakilla after noting that she is actually the one who started the conversation by complimenting Kibe's post.
A segment of others who were amused by the post staged a parade of responses defending and attacking the duo.
See some of the reactions below;