Singer Jovial has explained why she doesn't have many female friends. In a post on her Insta Stories, the talented singer said she prefers having many male friends as most women are jealous of other women who are doing better than them.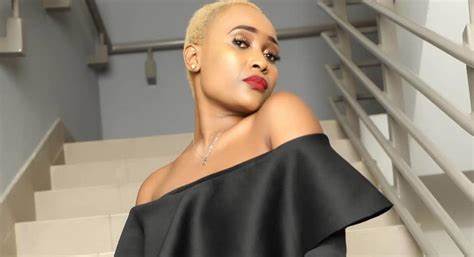 "Someone asked me why I don't have friends… I do have friends… But male friends and that's my Team! Hakuna watu hukuwa chilled kama maboys! Anytime, any day! Depends with how you carry yourself!" she explained.
She further stated that she has to chose her circle of female friends wisely even when it comes to who she collaborates with in her music.
"One of the reasons why I'm choosy when it comes to female collaborations! I hate negative vibes man! Those who know me know me…
"That is why I prefer a male team! FOCUSED! Kwanza ogopa wale hukuita 'Babe' Those are the worst! IG CLUB Hata pressure za IG zinatokana na madem 110'. That's why female Artists are less in the industry," she said.
A few months ago, she made headlines after she was criticized over a video of her dancing with TV anchor Rashid Abdalla. Jovial asked women to stop projecting their insecurities on an innocent act.
She stated that some women have so many problems in their homes but instead of solving them, they use her as an excuse.
"Ok. I'm just seeing women projecting their insecurities on an innocent act. Mumepata kisababu cha kufungua roho! (I can see you have gotten a reason to open your hearts and speak out). You can tell they're dealing with a lot in their homes!"
Explaining her relationship with Lulu and Rashid, Jovial said,
"The couple are my bosses; those who know the series know better. Fix your homes and stop using me as an excuse. I'm an entertainer and I was doing my job. Bu the way, I was paid very good money! Cheers to more."