Former gospel singer Bahati has expressed his fatherly love to his first-born daughter Mueni who he sired with his baby mama Yvette Obura.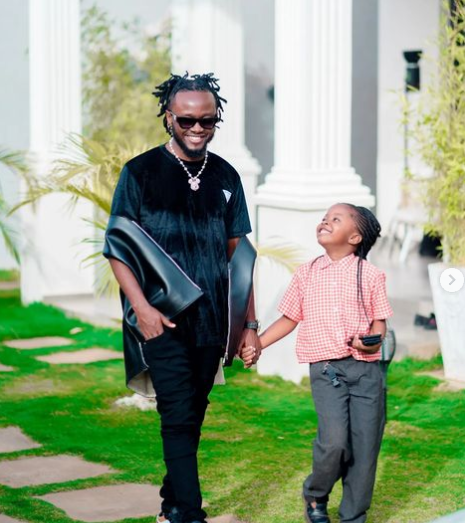 He shared pictures of him spending time with her bundle of joy and her daughter to go along with his statement.
In the heartfelt message with his fans, Bahati reassured the young girl of his presence and affection and thanked him for assuming his paternal responsibilities with Mueni.
"Tô My First- Born Daughter. I will always be here for you. I will always be your Biggest Fan. I Love You with all of My heart ❤ @Mueni_Bahati," he posted.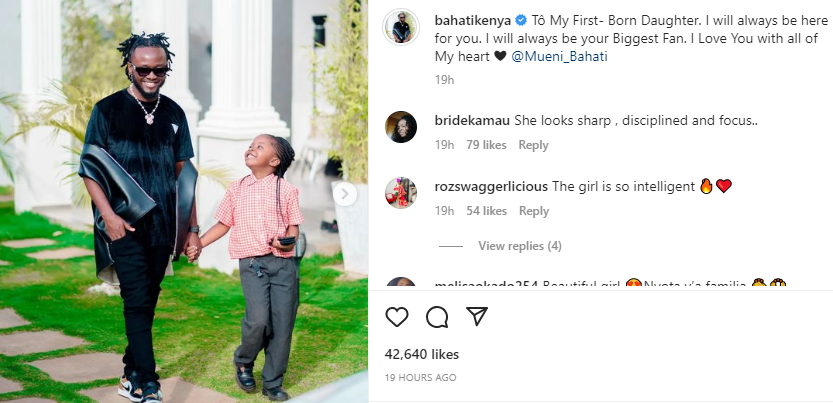 The singer recently announced the birth another child with Diana.
However, he hasn't forgotten about his other kids, including the one with baby mom Yvette Obura.
Bahati apologizes to daughter Mueni and baby mama Yvette
A few months ago, Bahati expressed his utmost apology to his first-born daughter Mueni for denying and hiding her for close to 2 years after her birth in a desperate bid to protect his reputation and then thriving gospel career.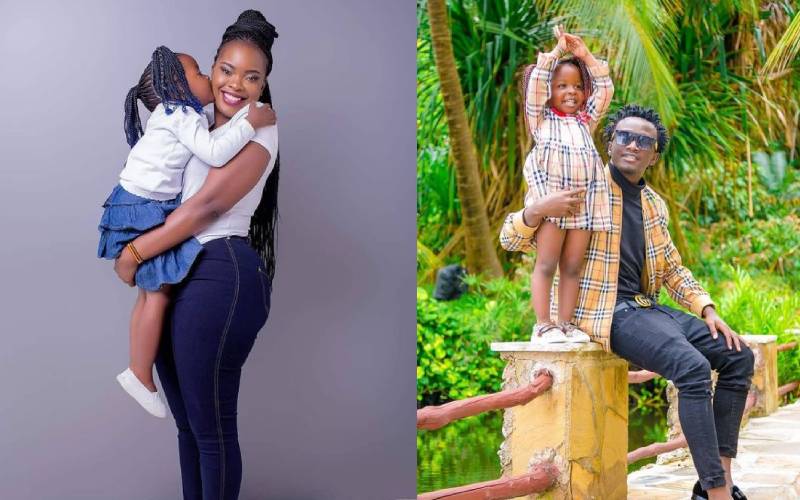 Opening up in a moving post on Instagram, the father of 4 admitted that he was blinded by the attention and awards he received for his impeccable input in the gospel industry that he would not risk people finding out he had a child out of wedlock.
"As I continue with #bahatigratitudeweek I will be selfish if I don't thank God for this two; Mama Mueni and @mueni_bahati. I clearly don't know how to put this or where to start but if I can share with my followers a story is that your birth was one of my happiest moments but yet a tough one for me, why? I was at my peak as a gospel artist then, just after being awarded as the male artist of the year Groove Awards and AFRIMMA's best gospel act in Africa.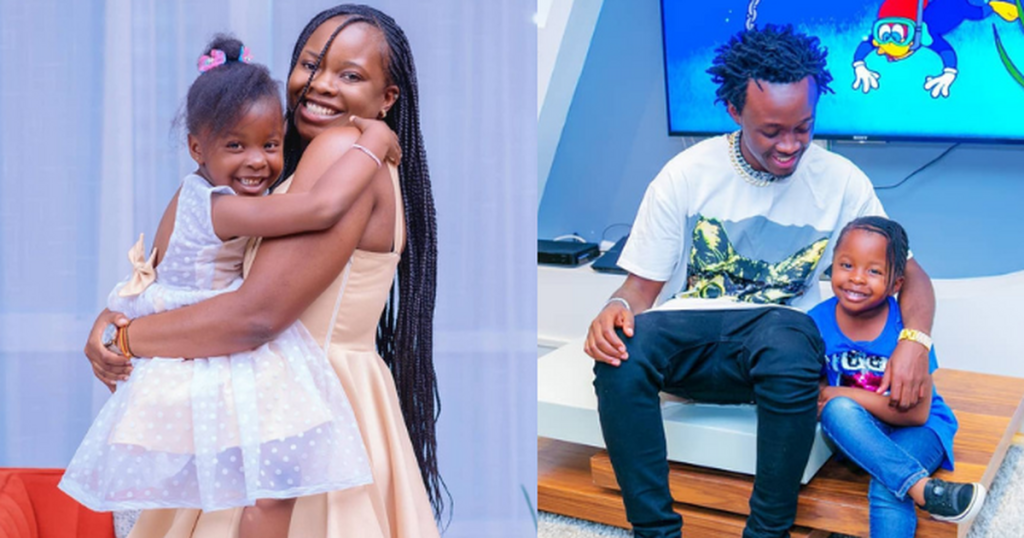 "Then I was surrounded by so much heavy judgements… I know you all understand; I ended up being a hypocrite ending up not being proud of my blood. I hope I'm not opening up so much but I think this is another opportunity to ask for forgiveness from the mum and my daughter for keeping you as a secret and away from the public for almost two years; it's never what I wished for but because of what I lived for; gospel music, which should not have been the case. It's not godly to be a pretender," he wrote.