Questions have been raised about a plus-size single mother of four identified as Bernice Saroni who has been seen accompanying Mugithi star Samuel Muchoki alias Samidoh everywhere on his US tour.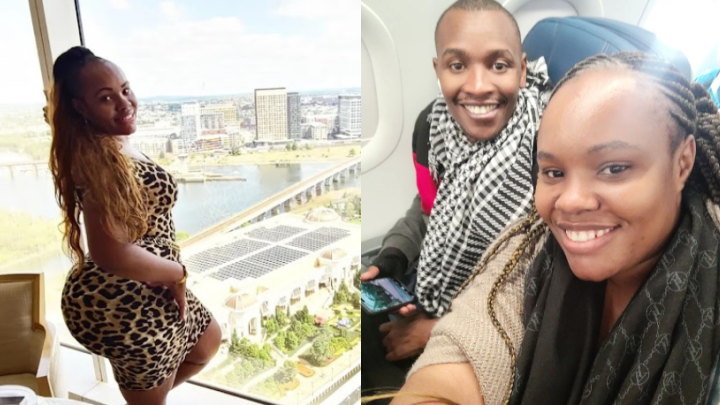 Samidoh began his US tour in late October 2022. Before leaving, he bid his Kenyan fans goodbye saying that he would be away for two months.
"My fans, my deepest gratitude to you All for making my music career wonderful & enjoyable this far. You have inspired me a great deal. I am eternally grateful for the encouragement, support, motivation & positive vibes. To my Kenyan fans, I will miss you a lot for the next two months I will be away. See you again during Christmas Festive Season. For USA-UK -Qatar Mugithi Tour, am on my way," he wrote.
Netizens have since raised concerns about Bernice whom the singer has been accompanying as he visits different states and cities in the US to perform.
Bernice describes herself as a single mother of four on her profile on social media – and this alone has raised eyebrows.
Bernice has been posting photos of Samidoh and her together as they move from one state to another. But the irony is that Samidoh has not posted a single picture of the voluptuous lady on his social media platforms.