Manzi Wa Kibera, a socialite, is getting flak online for pursuing power with an elderly man who appears to be her father's age.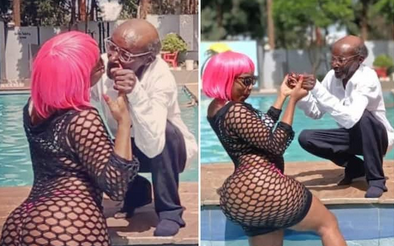 The elderly man has been receiving romantic images and videos of the beauty.
She stated that she is dating the 65-year-old man in an interview posted to the Empire Group Productions YouTube channel.
She said that because he provides her money and everything else that money can buy, she fell in love with the man.
She is dating the contentious socialite, the man also confirmed.
But given that Manzi Wa Kibera is known for conducting such pranks, it appears that this is just another ruse to follow the crowd.
The mismatched couple can be seen enjoying fun at a nearby restaurant in a video posted by the Nairobi Gossip.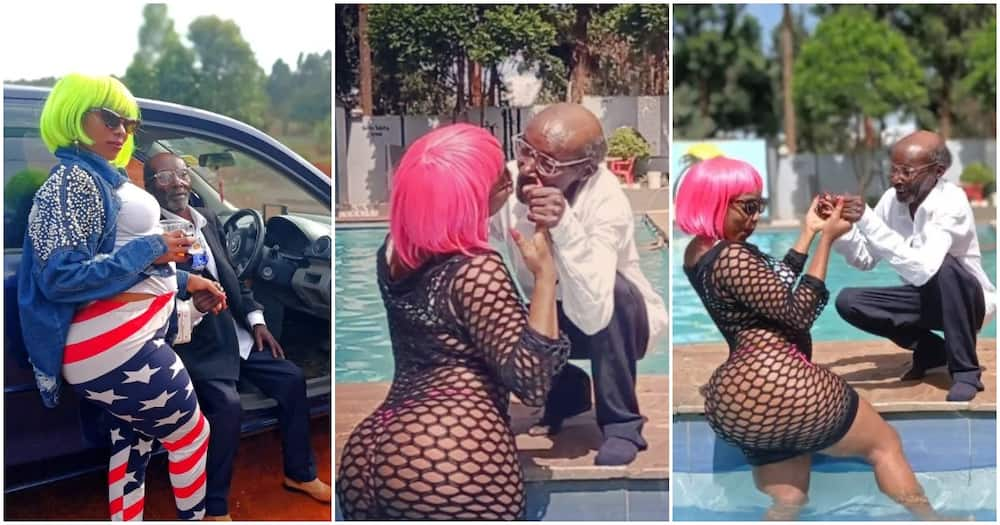 Many followers, however, didn't believe the charges since they believed the socialite was courting the elderly man's influence.
Here are some of the reactions:
31savageee: "Huyo mzee anataka kutoa ngoma ama."
flozzyblacks: "Kwa hii clout yote mtu anaenjoy ni mzae."
lawrence.daktari: "Unatesa Mzee na clout chasing."
mrpoet.: "This lady ako irrelevant, so she's doing anything to trend."
brasho.: "Faking but imekataa Alafu aanze kulia tena online."
insta.gramer.619: "Hawa wanaforce clout,tumbler moja imeekwa maji ingine fanta,na ka paper ka crips.hoteli haijikai."
ryanclassics_21: "Yani, nowadays people do anything for attention. Manzi wa Kibira achaizo arif."