After a 2020 video of Diana Marua confessing to having dated several guys for cash before meeting singer Bahati leaked online, it created a discussion.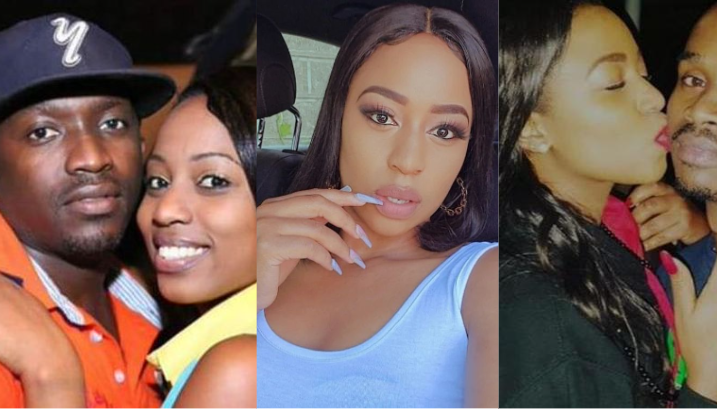 She claims in the popular video that she want a "wonderful life" for herself.
The singer of One Day continued by explaining how each of her former "boyfriends" served a specific function in her life at the time.
The mother of three remarked, "All I wanted was to live well; I dated males for money."
WATCH: Diana B on her previous lifestyle. pic.twitter.com/nlusYPiLAq

— REPUBLIC ™ (@TheRepublicKE) November 17, 2022
The developer of the content explained that neither she nor anyone else was prepared to support the luxury lifestyle she desired due to her lack of financial stability.
The mother of three claimed that she took those actions because she felt lacking during her entire upbringing and only wanted to have a good life.
"My life has not been rosy and I've done some things that I'm not proud of to say but it was my life, it's in the past. I used to date guys for money at some point in my life because I lacked the whole of my life to a point where all I wanted was a good life. All I wanted was to live well. I dated someone who used to pay my rent, nilikuwa na mtu wa kunifanyia shopping ya nyumba, nilikuwa na mtu wa kuninunulia nguo, nilikuwa na mtu wa kunipeleka out. Let me tell you, in my early 20s, money for me was never a problem," narrated Diana Marua.
Kenyans on Twitter (KOT) are currently having field day over Diana B's confession.
You can hate her but Diana B is the mother of my 5 kids ❤️❤️ pic.twitter.com/KYPjDZYjm8

— MR KIMM™ 🇰🇪 (@Keam_254) November 17, 2022
Here are some of the wild reactions from the netizens:
Diana B thanking one of her financiers for paying rent two months in advance. pic.twitter.com/1f6ubLv4eO

— Fafa Mukuru (@osoroKE) November 17, 2022
Diana B receiving an award for the best bed to bed midfielder😂 pic.twitter.com/axRx8VO5VS

— .🇰🇪 (@iamenose) November 17, 2022
Diana B has seen more boxers drop than Mike Tyson

— HON FALHADA IMAN (@HonImanFalhada) November 17, 2022
Nobody
Absolutely nobody
Diana B: Na utume pesa ya rent na shopping 😂 pic.twitter.com/T6TOi0YRUF

— .🇰🇪 (@iamenose) November 17, 2022
A THREAD of Diana B past picture.

1. A mother of 2 children pic.twitter.com/TxVIITnWgX

— 𝐉𝐮𝐝𝐝𝐚𝐡 ™ (@iamjuddah) November 17, 2022
2.Wanyama's girlfriend pic.twitter.com/hrLCgEXMxV

— 𝐉𝐮𝐝𝐝𝐚𝐡 ™ (@iamjuddah) November 17, 2022
3. Gangbang pic.twitter.com/kwmlAyrylw

— 𝐉𝐮𝐝𝐝𝐚𝐡 ™ (@iamjuddah) November 17, 2022
Huyu alikua wa kulipa rent. pic.twitter.com/4jOQCWcCsw

— 𝐉𝐮𝐝𝐝𝐚𝐡 ™ (@iamjuddah) November 17, 2022
Huyu alikua wa kununua nguo pic.twitter.com/uKONLASlDQ

— 𝐉𝐮𝐝𝐝𝐚𝐡 ™ (@iamjuddah) November 17, 2022
Huyu alikua wa kuweka gari mafuta😂😂 pic.twitter.com/ZKK1k8JUt7

— 𝐉𝐮𝐝𝐝𝐚𝐡 ™ (@iamjuddah) November 17, 2022
Huyu pia though sijui ni nani pic.twitter.com/Ft6x8enQ3Q

— 𝐉𝐮𝐝𝐝𝐚𝐡 ™ (@iamjuddah) November 17, 2022