The majority of women in our generation, according to Kiss Fm host Obinna, are not deserving of dowry.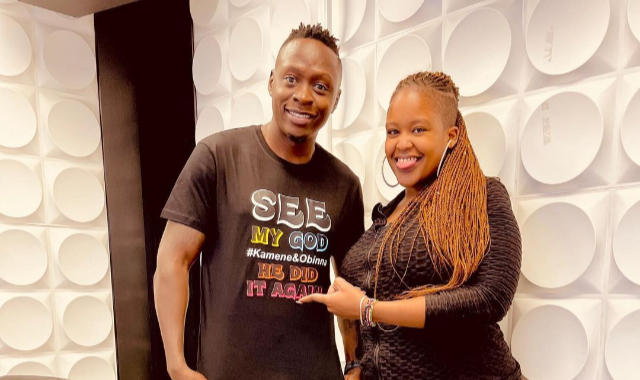 The Kiss100 host was responding to a video in which a man gave a herd of cows to his woman's parents. The video depicts cows exiting a truck,
Kamene exclaimed, "This is such a noble thing to do."
Obinna, however, intervened.
"This current generation and with the things y'all girls do. Everybody, Gen Z, and some of the millennial bride price in a no go zone. Most of you are not grounded, behaviour, respect, is just not there."
You are saying that we are not dowry worthy" Asked Kamene.
"Do you know back in the day, when you paid the bride price, you found zero millage? Right now, it's a brand new second hand," said Obinna.
In the past, Kamene said she will not be putting a price on her herself.
"For me, the spirit of dowry was a great thing for women traditionally., it was founded on something sincere, it was an appreciation to the lady's parents."
She continued;
"It's not an exchange. I would never put a price on myself."
Kamene said when she was a kid, she'd fantasize about it but not anymore.
"What is important is to find someone who loves and respects you enough to consider paying your dowry."
At the time, Obinna added that dowry has now become an exchange of goods and services.
"Most of the time people pay a lot of money for a dowry, and most of them end up being abusive because the one who paid the dowry thinks they own you. Like I bought you, people never realize when it becomes an exchange of goods and services when money is involved its purchase, its slavery, you've made yourself a commodity."