News
Kiambu building collapses, hours after tenants were evacuated
Another five-storey building has collapsed in Ruiru Town in Kiambu.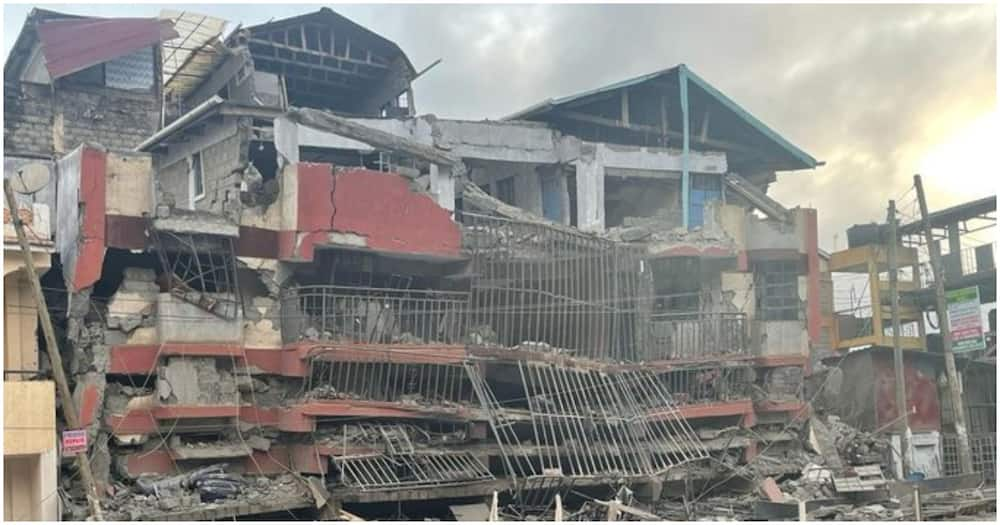 Sadly, hours after more than 100 tenants were evacuated, the building collapsed.
The home had begun to show pillar cracks while it was still being built, so this was done.
The building and the apartments close had to be evacuated right away during the drill on Sunday, November 20, according to Kiambu governor Kimani Wamatangi.
"The house is too dangerous for you to stay in, so we are asking you to leave. We are going to cordon off the building in forty-five minutes," said Wamatangi.
The exercise was a precautionary measure in light of the country's rising number of building collapsing with two cases reported in Nairobi and Kiambu last week.
Due to the country's escalating building collapse rate—two examples were reported in Nairobi and Kiambu last week—the drill was conducted as a precaution.