Dem wa Facebook, a content creator, has openly declared her love for the musician Khaligraph Jones.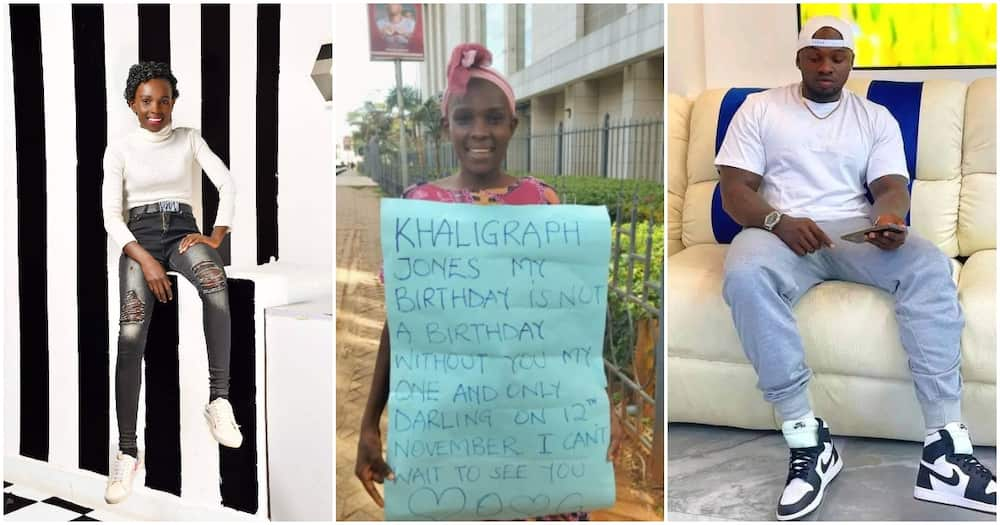 A manilla invitation to the Yes Bana rapper's wedding, scheduled on Saturday, November 12, 2022, was uploaded by the clever TikToker, whose real name is Millicent Ayuwa.
"Khaligraph Jones my birthday is not a birthday without you my one and only darling. I can't wait to see you," read the wording on the paper accompanied by love hearts.
Speaking to TUKO, Dem wa Facebook said: "I love everything about Khaligraph."
According to her, Khaligraph is free to give her a birthday party on Saturday and can surprise her with any present.
The bold woman admitted she is now single and hoped Khaligraph, who is married with kids, would grant her wish and show her love.
"I have been single for a long time. My last relationship was in 2017. If Khaligraph is okay, I'm ready to date him."
Adding:
"Sikuwangi mtu wa wanaume. I put my work first before anything else and currently there are many men wananitaka na sitaki," she said.