Inspetka Mwala is one of the most recognizable faces on TV thanks to his theatrics on Inspetka Mwala where he is the star actor.
The comedian, whose real name is David Mwalili, struggled and worked hard to get to where he is today.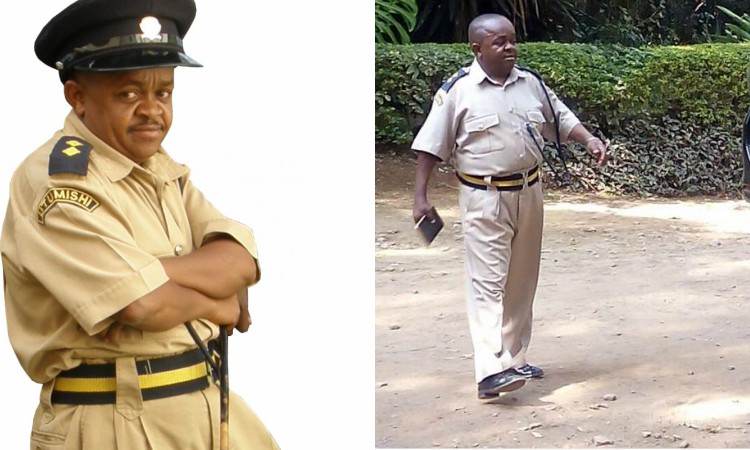 Apart from Inspetka Mwala aired on Citizen TV every Monday, Mwala has become a darling to many radio Citizen listeners where he co-hosts the morning show with fellow comedian Jackie Nyaminde, popularly known as Wilbroda and Francis Luchivia.
The 'little man' with a gigantic persona started out as a part time actor on the then popular Vitimbi and Vioja Mahakamani shows aired on KBC way back in 1993.
Inspekta Mwala was the new face in Vitimbi that was injecting in fresh characters to remain competitive. He recounted in an interview on Hot 96 how he was paid a paltry sh150 per show.
He told the radio station of his early days as an upstart actor:
"I appeared in one show that month, and since that was the amount payable to part time actors, that is what I went home with that month. It was tough". Mwala was resilient and his pay went up threefold to sh450 in the coming months as his gigs increased and he became, according to his own words, "almost indispensable."
Inspetka Mwala show
The TV program hit our screens in the early 2000s and it has been a great success to date. Mwala, who is the lead actor, has brought together some of the best characters to make the show a must watch.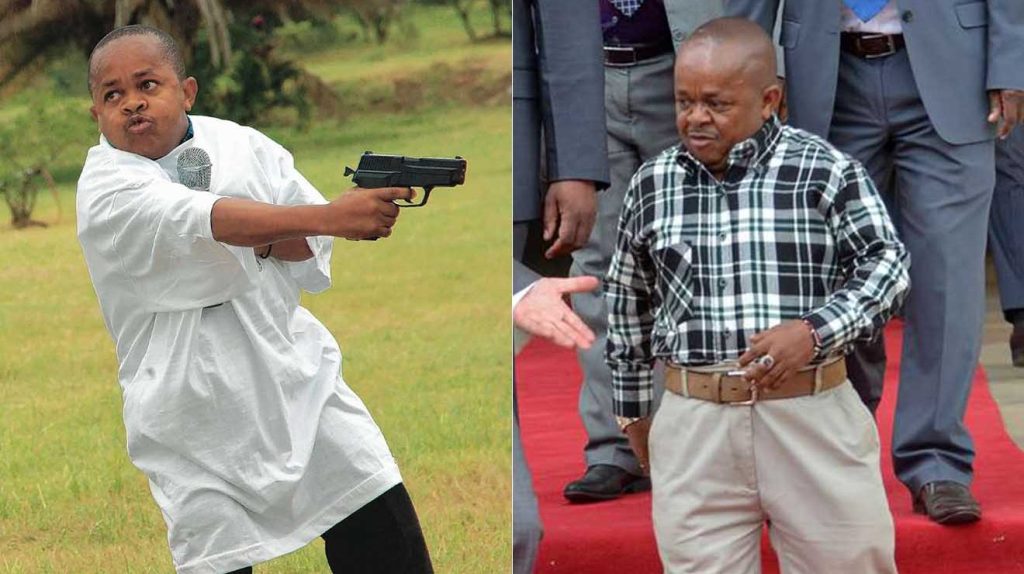 Inspekta Mwala satirizes police officers; their corrupt dealings and the challenges the men in blue face while discharging their duties.
Sergeant Abdi epitomizes everything wrong with police service with his under hand dealings. He often tags along Muliro to his often clandestine operations.
Lavander, real name Sarah Atieno, is the professional cop who is ready to handle complaints with soberness. Morio is the humorous gardener at Kona Mbaya Police station. Actors are paid between kes7,000-kes10,000 per show while extras take home about kes1,000-kes2000.
Radio Career
Inspekta Mwala has made a name for himself off the screen too. His morning show on Radio Citizen alongside Wilbroda and Francis Luchivia has been the most popular radio station show over the years. This, coupled with his success on TV, has made Mwala one of the most successful comedians of our time.
Deals
Endorsements of products and services are so lucrative and a measure of the influence celebrities have-or are perceived to have by blue chip companies.
Mwala has been appearing on a number of commercials and taking home attractive pay packages.
Airtel commercial-He was reportedly paid kes5 million according to Nairobinews.
Sonadol-He played his character in the Sonadol commercial. Amount he was paid may have hit the million mark.
Properties he owns
The comedian is preparing for his retirement and what a better way to do it than to invest in real estate. Mwala has a flat in the fast growing Ruai town with a monthly income of about kes250,000.
House
The funny man has a house in Kamulu where he resides with his family.
His salary
His salary from his TV and radio show is estimated at kes300,000.
Other interesting facts about Mwala
He hails from Taita Taveta and is not from Ukambani as widely believed
He is a family man with two children.