Entertainment
Lifestyle
News
"He is replacing Owuor!" Pastor Ezekiel storms Nairobi with magnitude of worshippers filling Kasarani stadium
A well-known man of God in Kenya, Pastor Ezekiel has joined Prophet Owuor in commanding sizable congregations during worship.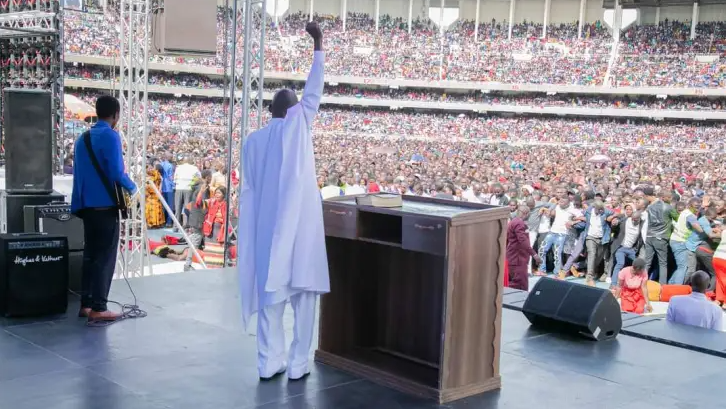 Local responses as Nairobi County issues orders to bars and bans clubs in estates
The pastor, who evangelizes at the New Life Church, reportedly brought a sizable throng to Kasarani on Sunday for his ministry.
People came seeking healing while others gathered to listen to the man of God as they traveled from all around the nation.
Kenyans are famished for the word of God, according to Pastor Dorcas Rigathi, who is also the wife of Deputy President Rigathi Gachagua.
She continued by saying that the crowd had come to see Evangelist Ezekiel perform healings, wonders, and miracles.
The nation's top politicians failed to fill the stadium during the campaign, but evangelist Ezekiel succeeded in doing the impossible by doing so.
People have compared him to Prophet Owuor online, who is renowned for drawing sizable audiences wherever he appears.
Almost everyone on social media is wondering how the pastor persuaded so many people to attend his service in the stadium's 60,000 seats!
Was the audience a real throng? People were transported from the villages? Are his cures truly miracles? There are still questions coming in, but no one has an ideal response for each one.
According to rumors, Evangelist Ezekiel has worked miracles in the past, causing the sick to get better and the paralyzed to walk.
"Any man with that wristband hata kama ni mheshimiwa huwa ndoa yake inamsumbua," he said.The man of God also claimed deras are not good clothes because they are worn by mpango wa kando, who break marriages."
The man of God also talked about deras (free dresses worn by women, mostly in Mombasa), claiming they are not good clothes.
"Dera ni nguo mbaya zaidi. Sio nguo ya heshima, mpango wote wa kando huvaa dera," he said.
Pastor Ezekiel of New Life Church at Kasarani Stadium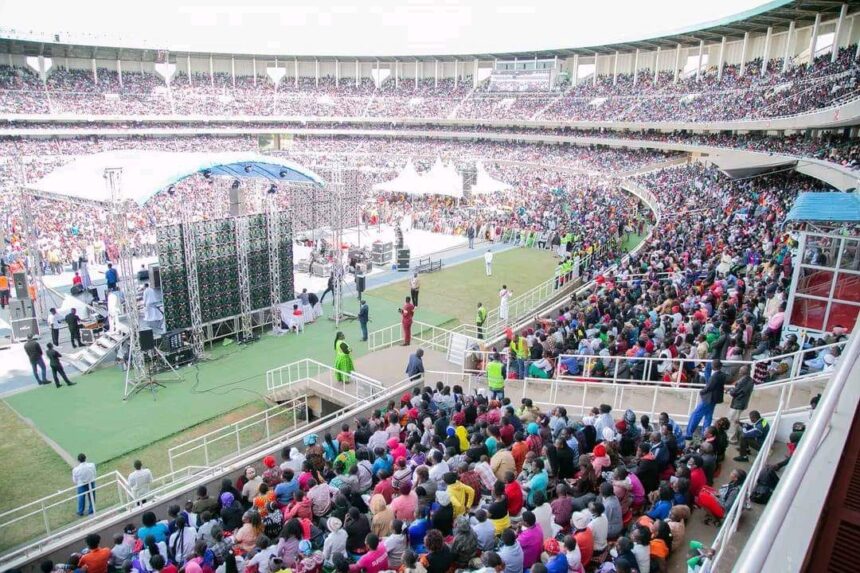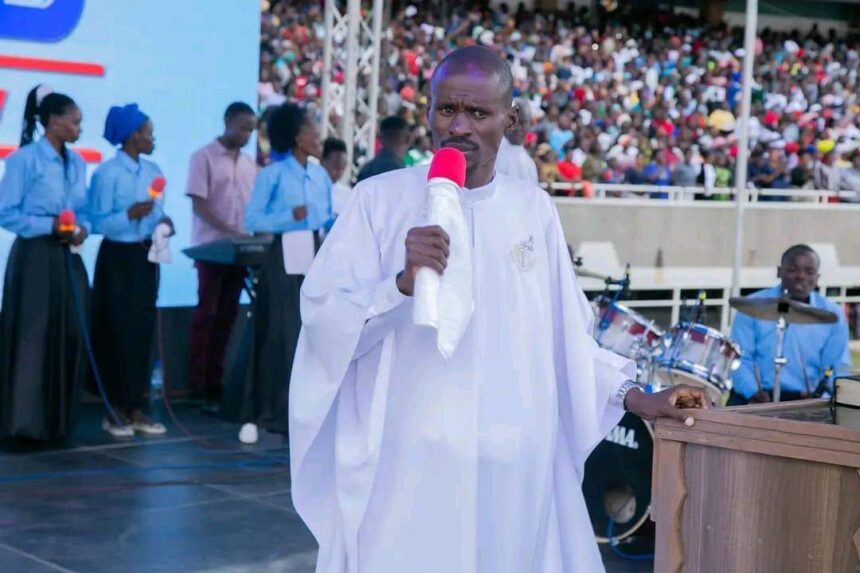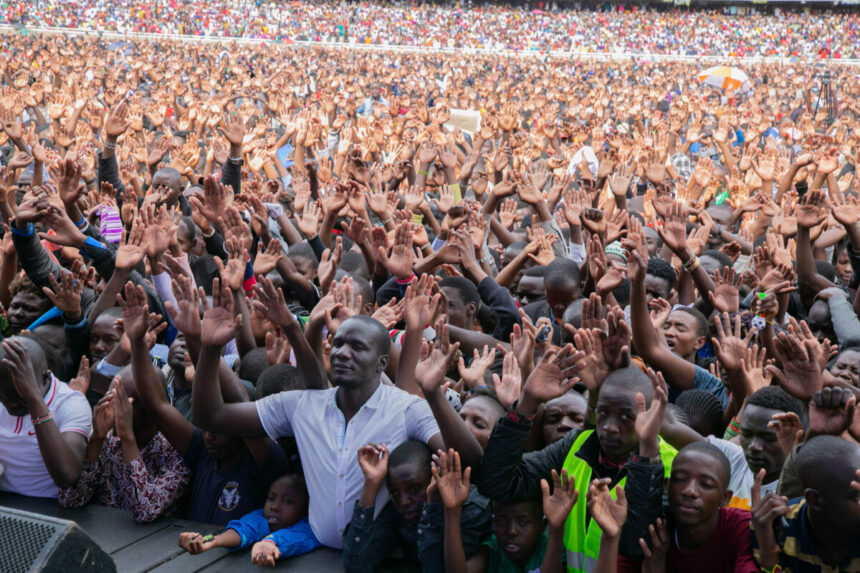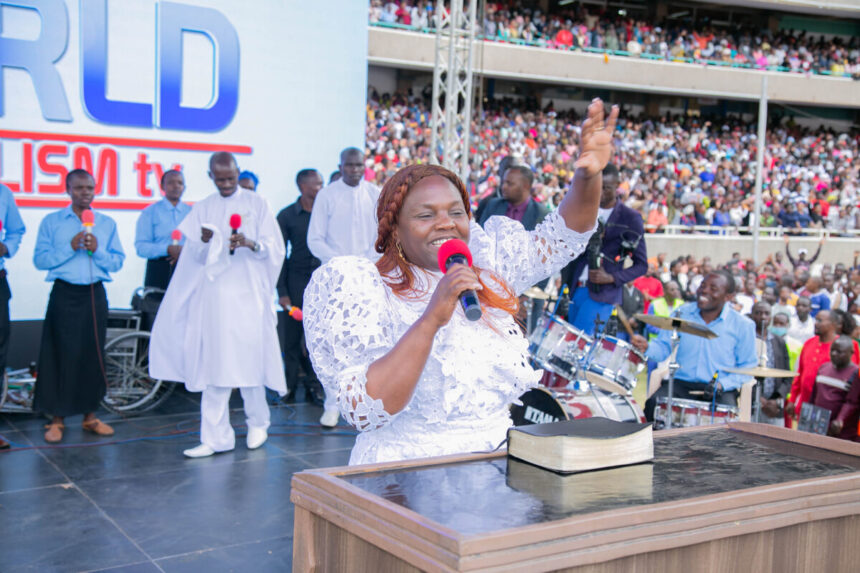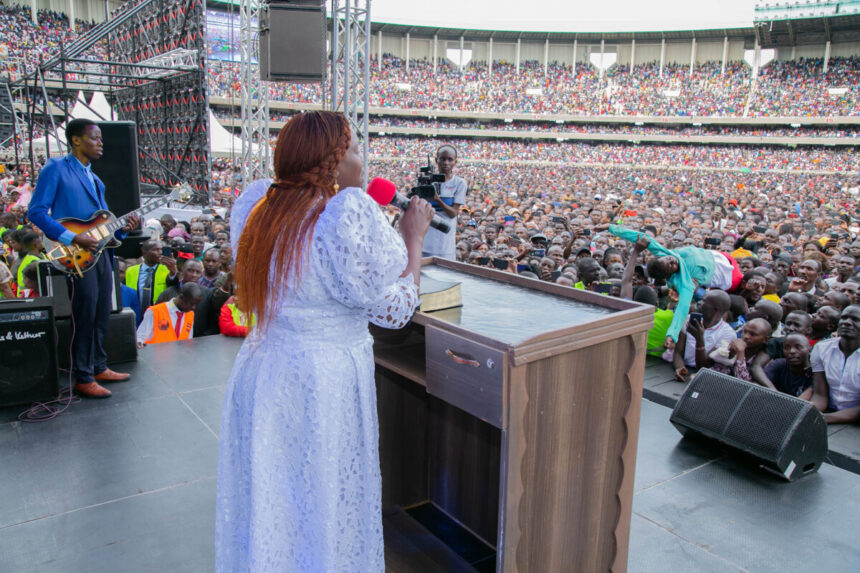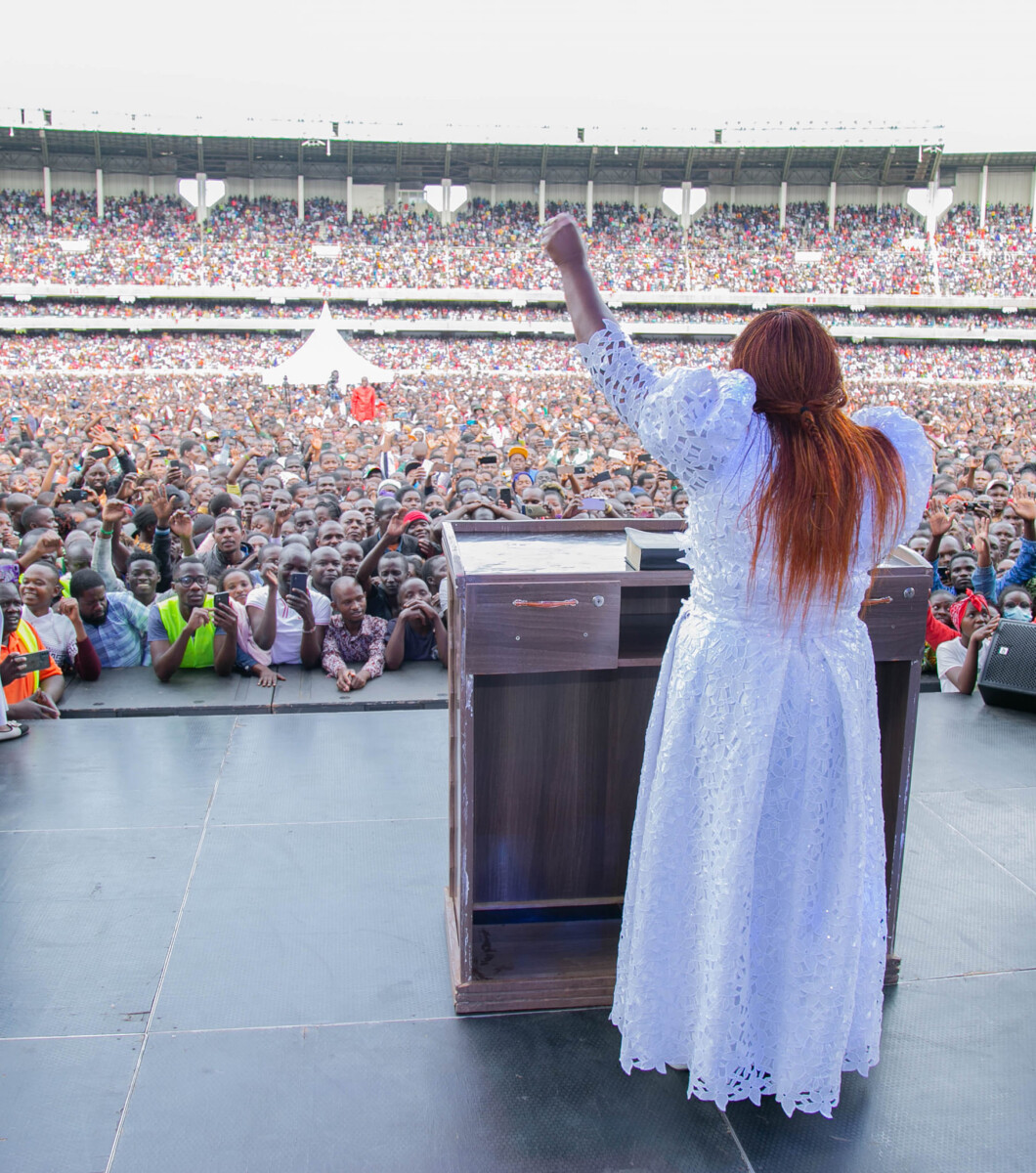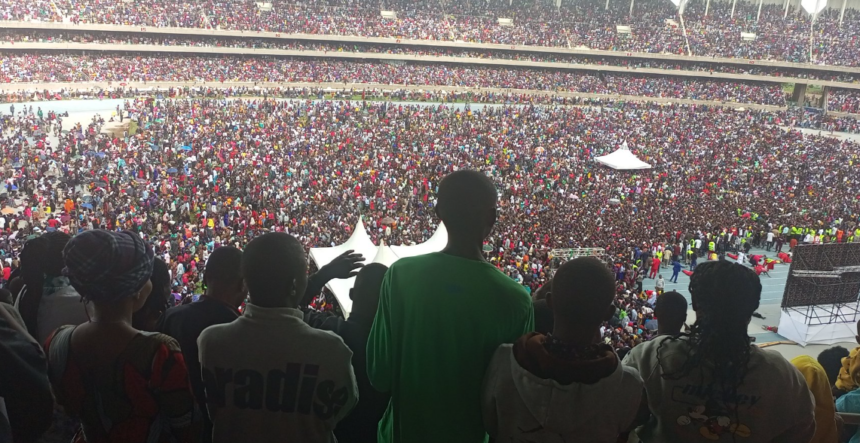 Photo credit:- New Life Church members on Facebook
Here is what Kenyans said on social media;
followsmartmoney: Evangelical Christians have a big problem they can't tell who's Fake.
jokeki38: Muwache mtu akule pesa ya kondoo zake kwa upole ni mda wake hii ni hustler nation ukitaka kuomoka fungua church tax free kwani nini.
massey_atieno: Very fake..people pay thousands for silly prophecies.
ette_kerubo: Now this is what we call an influencer.
okumydicki: They eat big from vulnerable people who are not protected.
djshiti_comedian: Amevurugia wakina ng'aso na Owuor Ratiba itabidi wamerudi drawing board