Diamond Platnumz's baby mama Hamissa Mobetto has hinted she is ready to settle down.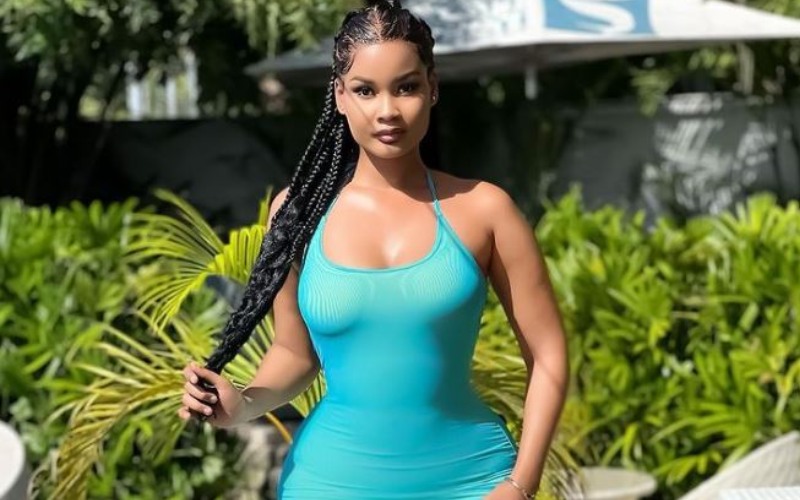 The mother of two says the man she is currently dating makes her want to be somebody's wife.
"Nahisi kama huyu ndiye mtu ambaye ninataka kuwa naye maisha yangu yote, nimepata mtu ambaye tunaongea lugha moja, ana tabia njema, anaongea vizuri, ana macho mazuri, nataka kuolewa naye, kumpikia, kumuandalia nguo za kazini" she said
(I feel like this is the person I want to spend the rest of my life with.
I have found someone who speaks the same language as me. He is well-mannered, and he has beautiful eyes.
I want to be married to him, I want to cook and prepare his clothes for him." love stuck Mobetto penned.
Early this year Hamisa was rumored to be dating American rapper Rick Ross after the two were spotted being cozy on different occasions.
Despite the numerous speculations Hamisa has insisted that her man is not yet known by the public.
In a recent interview with Tanzanian blogs, the mother of two said the reason she hides her man is because of her children.
"I don't hide him for fear he will be snatched from me. I believe if something is yours, it will be yours," she said.
"Also, I don't think a man can be taken away from anyone. I am not hiding him for that. We are in love and we do things together.
According to Hamisa, it is irresponsible to keep exposing different men to her kids.
"I am a mum to two children. I don't think every time I get a new man, I should post them to the world. If all goes well I will reveal him. For now, am afraid what if the relationship doesn't work. My kids will wonder what type of a mum I was when they are grown."
Hamisa also explained that she prefers dating in private.
"I don't fancy social media relationships. If you put your relationship out there, it becomes for the world and you lose focus and they start focusing on what is said out there," Hamisa said.
She described him as a good man and said he is okay with her two children.
"He is the first man who has not asked me to get a child for them. I am also not ready for another child right now. Maybe after we get married. I am focusing more on myself."