The MeDays Forum in Tangier, Morocco, on Saturday, November 5, featured Charlene Ruto as its highlight. There, she popularized the bottom-up economic strategy supported by her father, President William Ruto.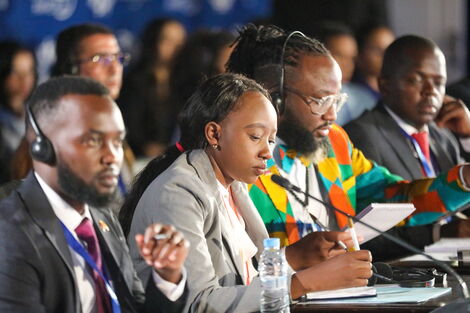 Charlene, the final speaker at that worldwide conference that included influential African leaders, urged African Presidents to use the bottom-up strategy.
President Ruto's daughter defended her comments by saying that better possibilities for young people on the continent needed to be created through a bottom-up approach.
She continued by saying that the free trade policy that most African leaders had struggled to implement for years needed to be unlocked from the bottom up.
She warned African leaders that one of the biggest political, social, and economic challenges would be to restore higher levels of pan-African social mobility.
"The longer we wait to address the issue, the more tumultuous our politics will become," she insisted.
Charlene, a champion of the bottom-up model, propositioned in her speech that the approach was the only way to help the youth reach their common dream of transitioning from poverty to hitting the middle-class level of living.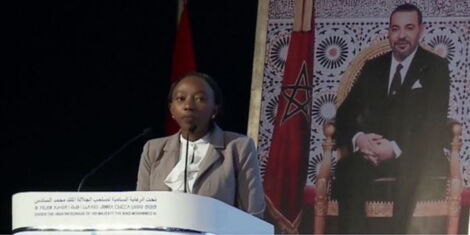 At the same time, she echoed words which were used by former President Uhuru Kenyatta in 2014 during a United Nations (UN) meeting to call on African leaders to embrace homegrown solutions.
Ruto echoed Uhuru's words to emphasise that only Africa has the potential to solve African problems.
"The time to act is now. The question is, who will lead the effort to expand and actualize these pan-African strategies? The simple answer to this is, it is us, the pan-African youth present today," she stated.
The same words were said by Uhuru in 2014 during Africa Sustainability Transport Forum (ASTF), Ministerial Conference, where he noted that Africans themselves should develop imaginative and innovative homegrown solutions to address the myriad challenges facing African nations.
While concluding her speech, Charlene appealed to African leaders to turn challenges into opportunities for better governance, peace, security, and inclusive and sustainable development for all.