Barbara Itungo, commonly known as Barbie, stated that when she is pregnant, her husband Robert Kyagulanyi Ssentamu, a.k.a. Bobi Wine, gets restless.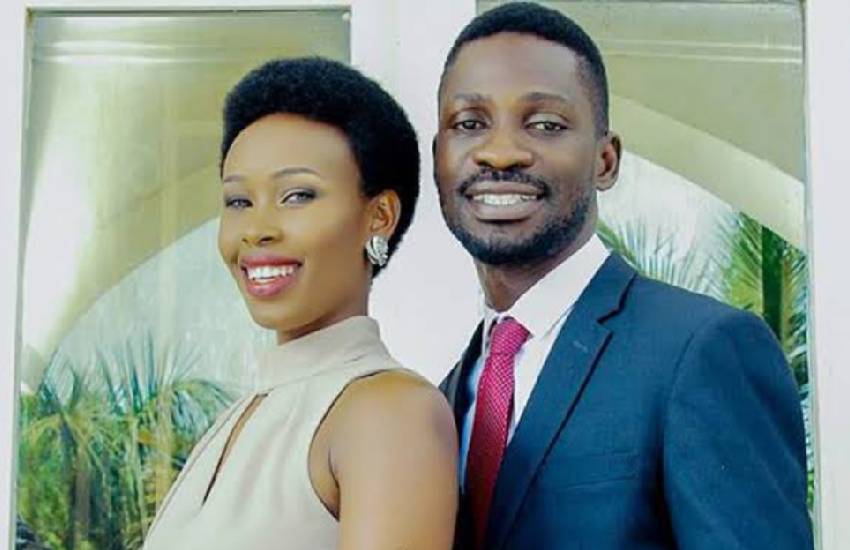 The musician-turned-politician and Barbie have four children together. According to Barbie, her husband is scared because she always has a number of health issues whenever she is pregnant.
"If I was the type that gets pregnant and just gives birth, like how some women do, I would have like 10 children. But I usually get issues with pregnancies. Bobi doesn't get out of Kampala when I'm pregnant. He can't get out of the country. Even work within the country, he doesn't travel if he is going to sleep over," she said while appearing on NTV Uganda six years ago.
"He has to wash me, take care of me in the morning, clean the bedroom, monitor how the kids have gone to school. He suffers a lot. I would want him to go through it."
Wine's children with Barbie are Solomon Kampala Nyanzi, Shalom Namagembe, Shadraq Shilling Mbogo, and Suubi Shine Nakaayi.
On August 28, they celebrated their 11th wedding anniversary, and they had amazing things to say about each other.
Wine said: "Dear Barbie Kyagulanyi, it's been such an honour being married to you. I couldn't imagine a better companion. May this, our 11th wedding anniversary bring you sweet memories of our love story. I love you so much."
Barbie said: "My love, I can't describe in words how much you've loved me… You've been there for me and provided all forms of protection. My do or die, I can't tell you the kind of prayers I've been dedicating to you."
The couple met when Wine was at Makerere University while Barbie was in senior six at Bweranyangi Girls' Senior Secondary School.