When one looks at the reporters and hosts of Royal Media Services (RMS), it may seem as though their ascent to the top of their professions was simple, yet nothing could be further from the truth.
Walter Nyambaga, a reporter for Ramogi TV, overcame difficult circumstances in his life, selling kitchenware for Ksh45 a day, to appear on the TV screens of one of the most prestigious media organizations.
Speaking on Hot 96 FM, Nyambaga explained how his supposedly quick ascent to the position of TV reporter wasn't without its share of difficulties.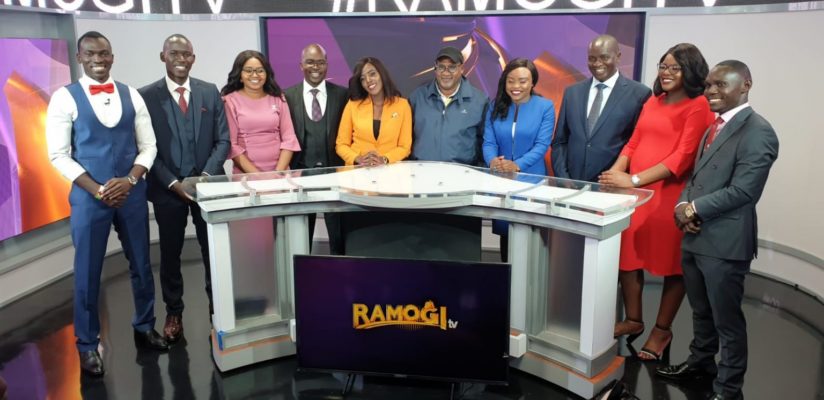 Born and raised in Nyanza, Nyambaga is the son of a roof thatcher. Later, in quest of work, he moved to Nairobi.
His first position was as a shop assistant in a neighborhood store in Nairobi. Nyambaga sold kitchen utensils for Ksh45 each day while hawking in the Central Business District's (CBD) congested streets in an effort to boost his income.
The journalist developed his marketing expertise by learning how to regularly contact with clients since he was driven by the pursuit of greatness. He acquired the skill of becoming a convincing communicator who could persuade anyone of anything.
Nyambaga was driven to be a success at any costs, whether she was selling housewares or fish products.
When he followed the advise of friends who urged him to enter the media profession, fortune came knocking at his door.
"I got into the media industry when somebody told me that I could be a great journalist. I went back to college in Kisii, paying as little as Ksh200 and carrying a note requesting to pay the fees at a later date," he stated.
He went on to complete his internship at Radio Tarumbeta in Migori, where he was trained by journalists Paul Odhiambo and Nick Mule in the fundamentals of the radio industry. Even though he was living out of his own pocket, he saw that many people saw him as having a wealthy personality.
"I got a call for another local radio station but for eight months, I did a morning radio show without earning a salary. I was still surviving from friends and savings."
Later, Nyambaga discovered a job posting online for reporters and anchors for RMS's recently founded Ramogi TV. Among hundreds of applicants, he was selected for the position after applying.
"Weeks later, I was the final person to be called for an interview where someone had to demonstrate their capabilities through a screen test. Fortunately, I got the job," he noted.