Samidoh Muchoki, a Mugiithi artist and the father of Karen Nyamu's three children has received praises from is Nyamu who referred to him as a "super dad."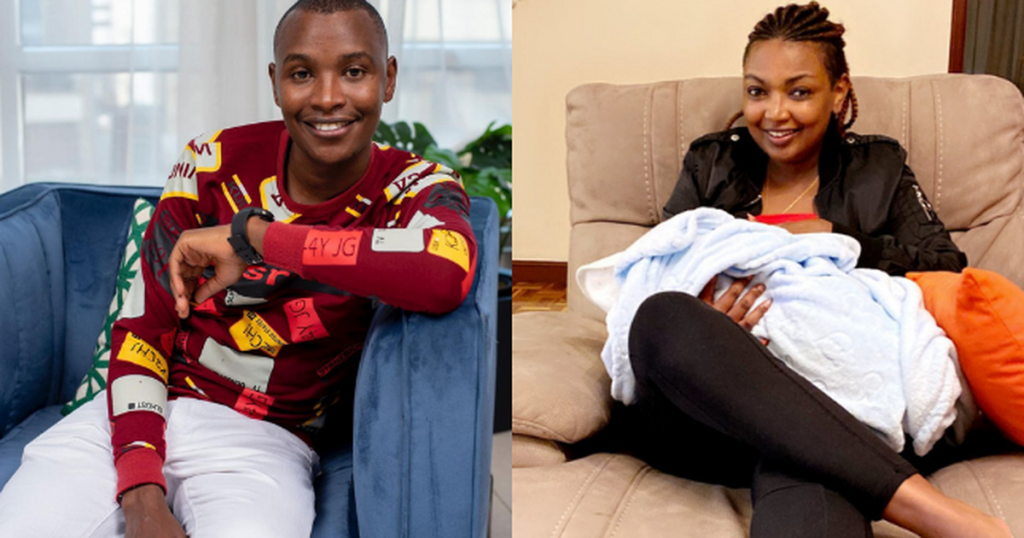 The singer and the nominated senator have a son and a daughter together.
She has recently been posting pictures of Samidoh enjoying time with his children.
Karen posted a picture of Samidoh with her three kids and wrote, "We miss you so much, Samidoh."
"Poor babies will miss daddy the most. May you have a successful tour. Rathimwo(Be blessed) and have fun ithwe wa twana (father of my children)."
Samidoh said goodbye to his Kenyan fans yesterday night and informed them that he will be gone for two months before embarking on his US tour, which will begin this weekend, on Saturday, October 2022, in Boston.
Before coming home again, the gifted performer added that he would give concerts in Qatar and the United Kingdom.
Samidoh posted the following on his social media accounts:
"My fans, my deepest gratitude to you All for making my music career wonderful & enjoyable this far. You have inspired me a great deal. I am eternally grateful for the encouragement, support, motivation & positive vibes.
To my Kenyan fans, I will miss you a lot for the next two months I will be away. See you again during Christmas Festive Season. For USA-UK -Qatar Mugithi Tour, am on my way. For Yesterday's event, special appreciation to you all who made it for making it a colourful event. Cheers."
His impending tour received great wishes from the public:
teacherwanjiku: Tumekungoja sasa.
danhinga: All the best Champ! I'm really happy for you! God has been great enjoy your tour!
mugambi9627: All the best true African son in USA-UK- Qatar mugithi tour.
valena_queen: Next year am coming with for one of your tours with my gal caro…..my gikuyu roots are calling😃……in the meantime ciao.