Sandra Mbuvi, the youngest child of Mike Sonko, just can't seem to stay out of the news these days.
Sandra was asked what her main desire was during an interview with Prince Newton, who asked her about it in light of the fact that it would look like she has it all.
"What is that one thing you have always wanted to have in your life and you don't have it yet and you'd do anything for it…" Newton asked.
"A private jet… I like to want to own my own private jet by the time I'm hitting 30. I feel like it is about time," Sandra revealed.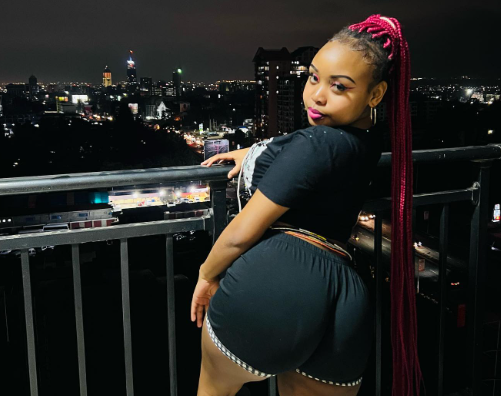 The YouTuber concluded the discussion on aspirations by emphasizing that since the plus-size model is still in her early 20s, she had less than ten years left to realize her goals.
Speaking about her way of life Sandra complained to Prince that despite making her own money, people still seem to think she is dependent on her father's income.
"My dad is the one who taught me to hustle, I make my own money. I don't have to be like oh dad send me money oh I need pocket money No"
Sandra is a model, earning her own money. Working with the Range Rover brand was the subject of her very first contract, which was very lucrative.
"In total, we have four range rovers. They paid me well and that's when brands started approaching me"
Does her dad's political life affect her and her family? Sandra admitted it does, explaining that there are certain moves they don't make without consulting him
"Actually yeah imagine I could be like modelling for like a brand and stuff like that and a grown woman would come to my DM and be like oh unaringa and your dad has done this and that.
And that's the thing I don't like about politics "