Mike Mbuvi Sonko, a former governor of Nairobi, provided information on Faith's return on his timeline. Faith was rendered paralyzed after being tortured by her employers, leading to her paralysis.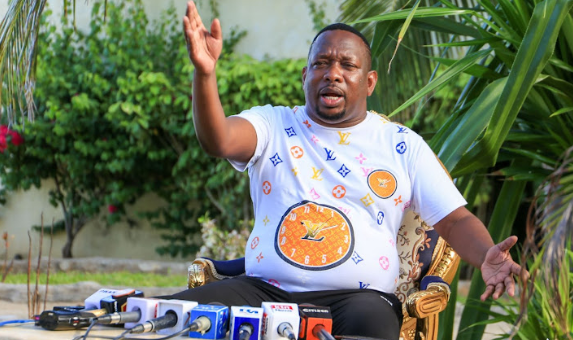 The opulent politician paid for her return travel to Nairobi.
He indicated that something needed to be done, and it is already in progress as we continued to wait for the government to make up for the disarray that existed before.
"As we wait for our good Government through, HE Waziri Kavaluku to bring this nonsense of Kenyans being mistreated in Saudi Arabia to an end, we have started rescuing na kuregesha nyumbani wakenya wenzetu wanaoteseka Saudia."
Giving details on the unfortunate event that had met Faith he wrote,
"After five months of suffering, the 28-year-old Faith Njeri will land back in Nairobi today Thursday 13th Oct 2022 at 12:00noon. After tumlipie Saudia Airline direct flight from Jeddah. Njeri the mother of one who hails from Kiambu County reportedly underwent immense torture by her employers in Saudi Arabia leading to her paralysis and termination of her work contract. It is also alleged that she was poisoned by her employers."
After 5 months of suffering in a foreign land, 28 yr old Faith Njeri Ngugi has landed back from Saudi Arabia to Nairobi today at 12:00pm. The mother of one who hails from Kiambureportedly underwent torture by employers in Saudi leading her paralysis & termination of her contract pic.twitter.com/537Oo2t5bp

— Mike Sonko (@MikeSonko) October 13, 2022
Sonko proceeded to explain how he got to know Faith,
"After her case was brought to me by a good Samaritan, Beth Kabuga, I offered to pay for her air ticket to airlift her back to Nairobi and ensure she gets urgent medical attention. Due to her health condition, all the airlines had refused to board her lakini I personally decided to deal with the matter until she was cleared to fly."
He appreciated the Kenyan Embassy for allowing faith to board after multiple airlines declined,
"I want to thank the Kenyan Embassy in Riyadh, Saudi Arabia for their cooperation. Faith is accompanied by her Kenyan colleague Ann Njeri ambaye pia we catered for her ticket after the airline gave a condition that she must have an assistant on the flight."
Moving on to urge Kenyans to refrain from going to Saudia,
"My fellow Kenyans, my dear sisters, and mothers please avoid going to Saudia. It's so sad to see our dear sisters being tortured in this state, it's so inhumane. Let's give our current Government and our able Waziri ample time to deal with the crisis. Let's all pray for our sisters in Saudi Arabia."
He finished his post by asking Faith's family to reach out to him,
"Kama kuna any family member or relative wa Faith Njeri wakipata habari hizi wakuje to our upper hill office on matumbato road opposite pal's restaurant near Geo maps building where we shall dispatch an ambulance and nurses kumpick na kumpleka hosi.
We wish her a quick recovery."