Raila Odinga, a former candidate for president, has been sighted driving a brand-new SUV.
On Wednesday, October 12, a black Toyota Landcruiser 2022 was seen on camera.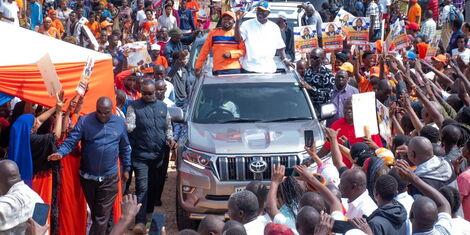 Raila purchased KSh 20,000 worth of fuel for boda boda drivers at the Niss gas station on Juja Road.
Crowds gathered around the Black Landcruiser, a member of the 300 series that was initially introduced this year, as they tried to approach the politician.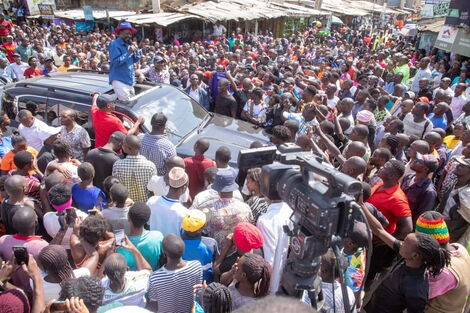 Only a few of the top-tier VXR models, which cost over KSh 24 million, are available in Kenya.
The first politician to be photographed with one was Deputy President Rigathi Gachagua at
his swearing-in ceremony when he made his expensive, luxurious SUV debut.
The SUV boasts a touchscreen infotainment system with a six-speaker surround sound system that offers an upgrade option.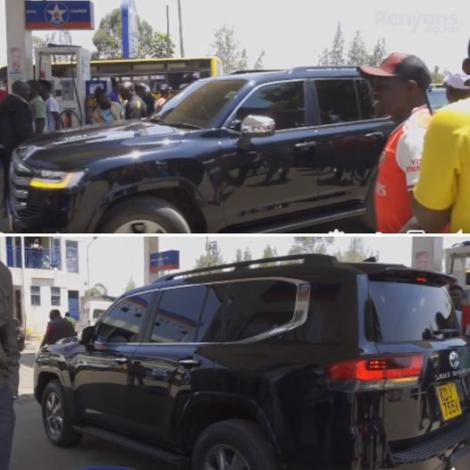 The engine comes in two flavors, one with 271 horsepower and the other with 409 horsepower.
The four-wheel drive system on Raila and Gachagua's SUVs enables them to easily navigate rough routes.
The leaders place a high focus on safety, and the 2022 Land Cruiser has a number of features.
For instance, it has lane departure warning, emergency steering assistance, airbags, and a pre-collision system.
The traction control system in the SUV is particularly useful, especially while driving on slick conditions.
Sensors built into each tire keep track of the speed and motion of the wheels.
The sensors prevent skidding by preventing the tyres from rotating more quickly than the vehicle is moving.
Cost
According to Toyota Kenya, the model retails at an average of Ksh23.1 million.
"The 300 series is a redesign from the 200 series with an incredible off-road ability that remains the 'The Master of Africa'.
"Its introduction is part of Toyota Kenya's celebration of the 70th anniversary of the Land Cruiser models globally," read part of the statement from Toyota Kenya.
The car boasts a 3.3-litre Diesel or 3.5-liter Petrol V6 twin-turbo engine. The engine also uses a direct shift 10-speed automatic transmission.
These changes offer more effective power, hence resulting in less fatigue when behind the wheel.