First Lady Mama Rachel Ruto has shared cute moments with her son, George Ruto, during a thanksgiving service at Maryhill Girls High School, Kiambu County.
The photos have since gone viral with majority of Kenyans celebrating the mother-son bond.
Take a look below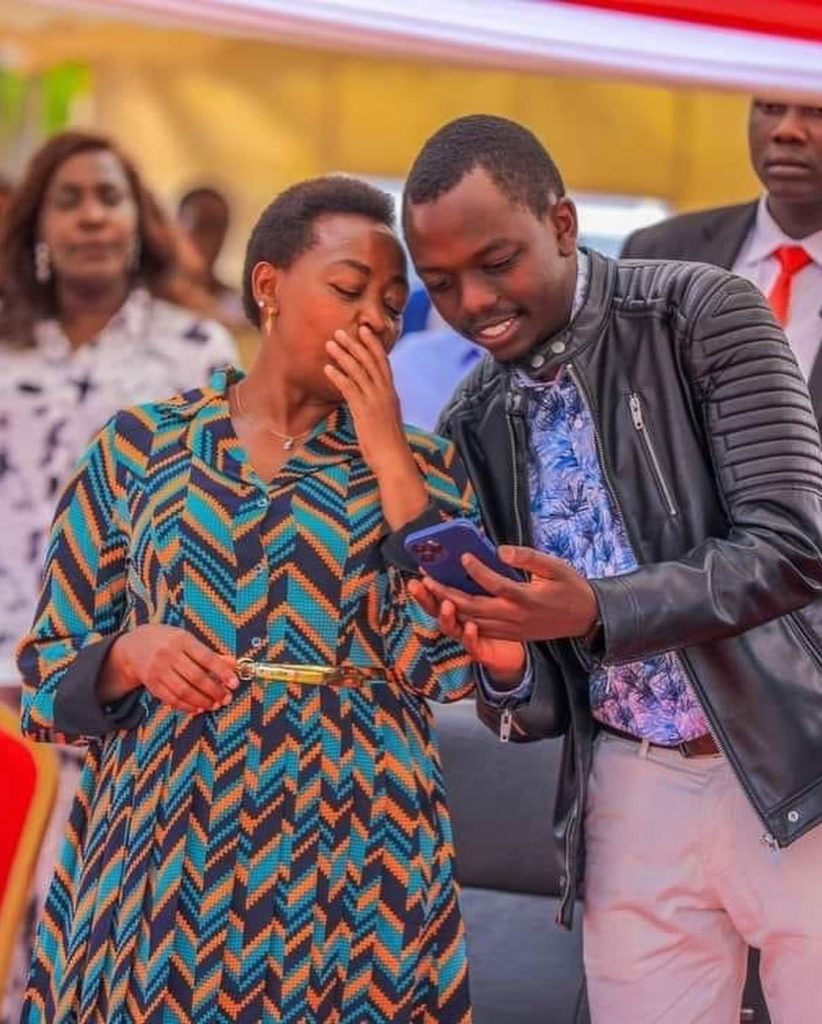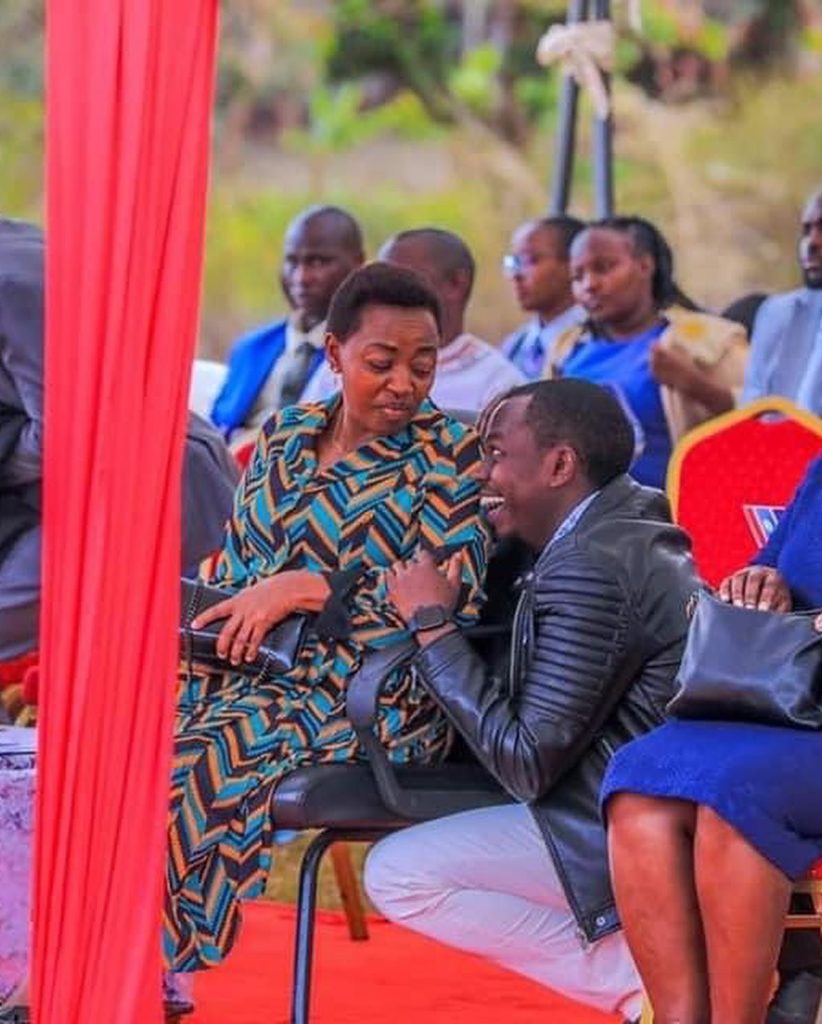 Here are some of the comments from Kenyans
Elena Wainaina: Hiyo gossip inakaa Tamu😁. It is good to see sons having such a lovely bond with their mums without fear sir what the society will think
Philis Shadracks: Ata Mimi na mamangu hukua ivo daily 🤣🤣
Otieno Steven Ouma: Looks so great. A mother- son bond is always something we all admire
Alice Mumbi: Mothers and sons always have a bond that only another woman comes to break and hence fight and hatred erupts. ..through experience though😕
Monicah Mutua: The bond I wil love to have with my children. Pricesless
Anko Yule Kīhūngūiyo: The best bond is when even if she has nothing you still proudly say….Oyo nde mama na ngai.
Agatha Masiga: Am sure dad sent an SMS to his son to ask mum to remind him about a scripture he wanted to refer to. Then the mum in laughter told the son his turn will also arrive. What a beautiful family.🤗🤗🤗🤗.
Kimtai Eric: We do share such moments too with our mum's while in the farm just that we're not famous and popular to be recognized
Soniah Malikia: One day i attended a crusade,, someone touched my shoulder and said"you will walk"i didn't bother because i knew i wasn't lame 🙄🙄when i was leaving i tried to find my wallet that had my fare and it wasn't there oh my I WALKED
Madikizela Mandela Hope: But why are Rutos children all over and everywea thea parents go? Are they also employees of the govt?
Dalmacious Machongo: Me and my mother we used to have sign communication language in such moment. Akifinya jicho mara moja najua tukifika nyumbani ni sherehe ya viboko because i already misbehaved
Relationship with the dad
George Kimutai has also recently shaved off his afro hair look.
His long hair that he combed into an afro always puzzled his dad.
In 2017, as Dr Ruto, the then Deputy President was preparing to step out with his family for his inauguration, his son George showed up in his afro.
While waiting for his children who were taking ages to get ready, Ruto posed, "Where are Nick and the others? Do they know that..it's 8:30 we have to go. You guys will find your way."
George who was the first to get out was met with the keen eye of his father who scrutinized his outfit and appearance.
"Na hii nywele si ni mob. Hii nywele si ni mingi? (And this hair, isn't it a lot?)" he asked amidst laughter.
"Iko sawa," he responded as his mom, Rachel Ruto tapped it.
"You look funny my friend," Dr Ruto persisted, "Na hii nywele mingi ni ya nini sasa? (And now, all this hair, what is it good, surely?)" He asked.
"Hivyo ndivyo youth wako. Youth wa siku hizi. (That is what the youth line, the youth of nowadays.)" George responded.
Still wanting to understand his son's hairstyle, Dr Ruto asked, "Hii sasa inaitwa aje? (So what do you call this hairstyle?).
George on the other hand, explained his hairstyle to his father, "Afro, dad".