Entertainment
Lifestyle
"Ni Waititu amesoma!" – KOT roasts Trevor Ombija over suggestion to soundproof neighbor's houses
On Wednesday, social media users criticized TV host Trevor Ombija for his comments regarding the closing of loud pubs.
Ombija, who also happens to operate a restaurant in Kileleshwa, shared his thoughts on how to address the closing of loud pubs and restaurants in a video that has now gone viral.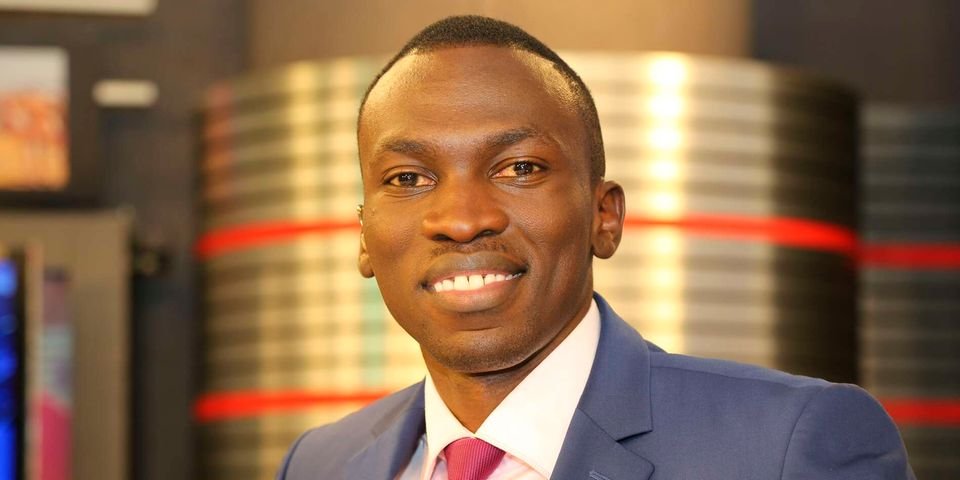 Ombija brought up a situation in which one of the tenants near his restaurant has constantly complained that his entertainment establishment is noisy during the meeting with bar and restaurant owners, locals, and Nairobi County authorities.
He claimed that despite other residents being okay with them living nearby, this was still the case.
According to the Citizen TV news anchor, if the neighbors claimed that his restaurant was still making noise, he even offered to soundproof their homes.
"I have a neighbour who wanted us to shut down because I did not give her a landscaping job," Ombija said.
"We reduced our volume completely, all other neighbours were okay with our attempts, except her so I offered to go the extra mile of soundproofing as a last resort, but she still refused."
He added that it should only count when there is a complaint against a bar or restaurant when more than half of the residents in an area raise issues.
Kileleshwa Member of County Assembly Robert Alai shared the video and poked holes in the remarks by the journalist.
"If you want to see the madness in the entertainment industry in this country, see this. The owner of a noisy entertainment joint in Kileleshwa offering to soundproof homes," Alai tweeted.
Following Alai's tweet, the news anchor has come under fire as social media users question his point of view.
Other social media users, however, told off Alai, accusing him of fighting other people's businesses.
Ombija, in a statement, defended himself saying that Alai was not at the meeting and he took his views out of context.
However, his remarks didn't sit well with Kenyans on Twitter who related him with Waititu's claims to move Nairobi river instead of demolishing his building.
Take a look at the comments below:
If you want to see madness in the entertainment industry in this country, see this.

The owner of a noisy entertainment joint in Kileleshwa offering to soundproof homes.

Do we still have people with brains around?

We show you a lease? Sit down fool! pic.twitter.com/dcOVT01EKg

— Robert ALAI (@RobertAlai) October 12, 2022
Trevor Ombija, if you are the noisemaker, you shut your mouth. You don't offer to seal our ears. Noise pollution must be contained.

— Nelson Havi (@NelsonHavi) October 12, 2022
Yaani Trevor Ombija stood confidently and said he offered to soundproof a neighbour's house… let that sink in. Not his nightclub located in a residential area WHICH has the noise issues, but someone's home… mimi I have never heard something so absurd.

— Wanjiru wa Ndooro (@Gaddafess) October 12, 2022
https://twitter.com/Taptugen_Arwasa/status/1580104165140750336
Trevor Ombija is wild for real because I have friends living around that Samaki Samaki / Bar Next Door area who have been complaining for ages to NEMA without reprieve.
Residential groups have tried everything.

People have resorted to moving out and selling their apartments 😢

— Kathambi | Pan-African 💫🌍❤️ (@iamkathambi) October 12, 2022
So Trevor Ombija's sponyo/mistress took an Uber worth 290 to soundproof Emma Too's bedroom so that a pupil can play loud music at Samaki Samaki before serving a bundle of documents to a corporate client so that twitter influencers do not push Nigerian gigs. Amirite?

— Nora Radford (@Saiyianara) October 12, 2022
Hiyo explanation ya Trevor Ombija na ile ya Ferdinand Waititu ya riparian land ziko same WhatsApp Group, lmao!

— Billy The GOAT (@_CrazyNairobian) October 12, 2022
In 2018 Waititu said that the rivers next to his illegal buildings should be moved to prevent their demolition.

In 2022 Trevor Ombija is saying that we should soundproof our homes so that his bar can continue polluting our neighborhoods… Awuoro! 😅😅 https://t.co/VdtRyUxGDq

— Odanga Madung (@Odangaring) October 12, 2022