News
Nairobi Househelp jailed for 5 years for feeding employer's baby with vag*nal mucus
A house help was sentenced to five years in prison after confessing to feeding a five-month-old boy with her nasal secretions and having her fingers put into her private areas.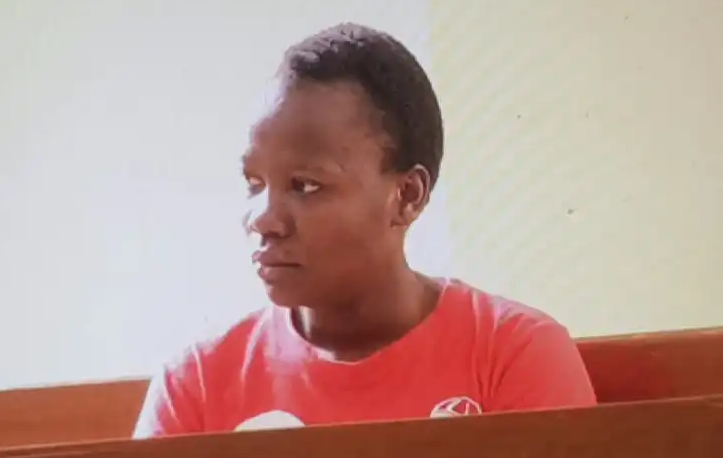 The activities of Catherine Muyoka Nalianya were deemed unacceptable by Milimani Magistrate Festus Terer, who on Friday, October 7, sentenced her to prison without the chance of a fine.
"Owing to the issues stated, I hereby exercise my discretion to sentence the accused person to serve five years imprisonment. The sentence shall be served in custody," the magistrate ruled.
Mukoya, 20, pleaded guilty to child abuse at a house in Embakasi Sub-county within Nairobi in July this year.
The charge sheet read that on July 28, 2022, at Fedha in Embakasi Sub-county within Nairobi county, Mukoya willfully abused R. K. K a child aged five months by feeding him her nasal mucus and fingers that she inserted in her private part.
She was charged under Section 22 (1) (a) of the Child Act 2022, which carries imprisonment of a term not exceeding five years or a fine not exceeding Ksh2 million.
After admitting to committing the offence, the Office of the Director of Public Prosecutions urged the magistrate to impose a deterrent sentence saying she mistreated the boy whom she was employed to take care of.
"The accused person has no previous criminal record but we urged the court to impose deterrent punishment which would reflect the seriousness of the crime and send a message to the public that such an act was not acceptable, " the prosecution told the court.
The court heard that the shocking actions of the househelp had affected the parents of the boy psychologically.
In her mitigation, the accused pleaded with the court to pardon her saying she will never repeat the mistake again.
"I'm sorry for what l did. I urge this court to forgive me as l will never repeat it," Mukoya pleaded for leniency.
She was immediately escorted to Lang'ata Women's Prison to serve her sentence.
The accused has 14 days to lodge an appeal against the ruling.