Sirisia MP John Waluke will serve a 67-year prison sentence after the High Court dismissed his appeal, ruling that the prosecution proved its case against him.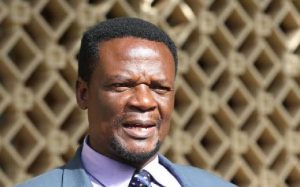 According to High Court Judge Esther Maina, the charges were proven beyond a reasonable doubt, and the sentencing is not excessive because it is within the law.

The MP is in his third term after being re-elected in the August General Election.

Waluke was contesting under a Jubilee Party ticket and got 16,461 votes, followed by Nasiuma Wafula (8,811) and Moses Nandalwe of ODM (3,521).

Waluke first entered parliament on an ODM ticket in 2013, before defecting to Jubilee in the 2017 elections, when he successfully defended his seat.

Waluke filed a 30-point document in June 2020, through his lawyers, detailing what the lawyers called inconsistencies and a lack of independence in reaching the guilty verdict.

Waluke also challenged his conviction, claiming it was based on an incorrect charge sheet.

He claimed that critical witnesses were never called to testify in the two-year-old case.

He also claimed that the anti-corruption court failed the impartiality and independence test, claiming that politics played a role in the conviction and sentencing.

The legislator's sentencing came in the wake of a graft case in which he was accused of defrauding the National Cereals and Produce Board (NCPB) Ksh.313 million.

The MP was charged alongside Grace Sarapay Wakhungu, and Erad Supplies & General Contracts Limited (Erad); a company where the two are shareholders.