Vera Sidika is in the least bit unapologetic about the way she has shamelessly and shamefully chased clout this past week.
.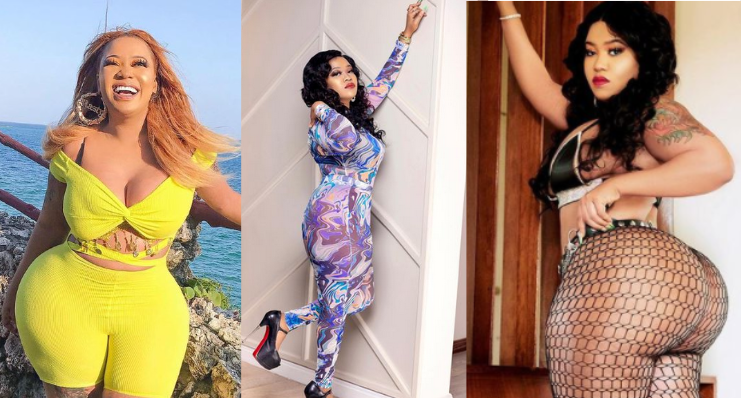 In her post titled 'Sorry not sorry' on her Insta Stories, the mom of one gleefully called out all the people who had blasted her for her publicity stunts.
"Y'all didn't find it sensitive when people were mocking and laughing at me for having surgery complications, you even joined them and enjoyed it," she started out.
Going on to call out those people who had laughed at her 'medical' issue.
"But you find it insensitive that it was for attention. So it's okay for you to laugh at my complications, not vice versa. Y'all can kiss my bleached behind."
She later went on to add that she was unbothered if her move made her lose followers.
"I said i had surgery complications and they were busy laughing, mocking, and joking about it. So imagine if it was real? Those are not the people I need, just my family, period!" she declared.
Her statement comes at a time when a majority of Kenyans have attacked her for lying to them then releasing a song called 'Popstar' when most were concerned about her health.
Let's not forget that earlier this week, the socialite had posted a worrying message about how she had had to have a life-saving BBL removal surgery after complications.
She then told fans that she would be releasing a video of the procedure titled 'Vera Sidika butt removal surgery.'