Kenyans on Twitter are calling on DP Rigathi Gachagua to hire the comedian Riggy G, who recently rose to prominence for impersonating him.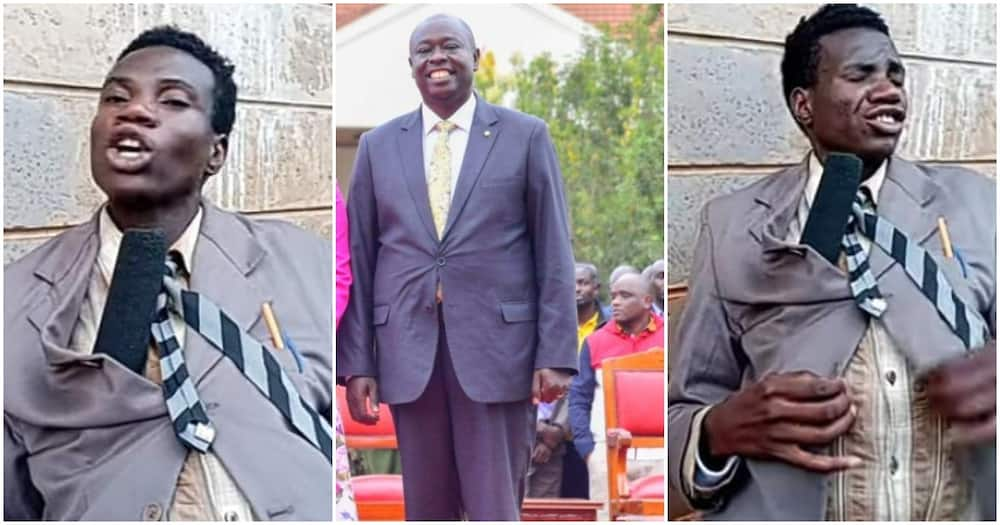 This comes hours after the DP Rigathi Gachagua announced that he had offered a job to Ivy Chelimo, the lady who coined the nickname Riggy G.
It was an initiative begun by Twitter user @OmwambaKE, who stated that Gachagua needs to balance the gender equation by also choosing a young male.
"Now that Ivy Chelimo has secured a job in the DP's office, KOT will be more happy if Riggy G will also consider our boy," the thread started.
Chelimo met with DP Gachagua in his office on Monday, October 17, and later accompanied him to Kajiado county for an event.
The creative economy, a result of empowered youth will be allowed to thrive & be given all the support in our administration. I met Ivy Chelimo, the 'Riggy G' brand initiator, who paid me a courtesy call in my office and later accompanied us to World Food Day in Kajiado County.

— Rigathi Gachagua (@rigathi) October 17, 2022
Gachagua reiterated his promise to support young people harness their creativity and monetise their talents in the digital economy.
"This lady called Ivy, she coined Riggy G, I've tracked her down and offered her work at my Harambee Annex Office," he said during the function.
I have offered to empower her within my office as we continue championing the youth agenda and encourage more of our young people to take up their role in shaping the economy of our Country. pic.twitter.com/aBy26L0Vod

— Rigathi Gachagua (@rigathi) October 17, 2022
Many Kenyans flooded Gachagua's timeline requesting him to also extend a hand employ the boy child.
Kindly check on this guy too pic.twitter.com/QGmqqnFzVo

— Omwamba 🇰🇪 (@omwambaKE) October 17, 2022
Men are always on their own. pic.twitter.com/qCWC8nytc8

— Wesley Kibande™ (@this_is_wessley) October 17, 2022
Bwana DP , chairman wa kanisa pea kijana kazi , men do matter most. pic.twitter.com/EQMBrwYV7O

— The TACUZ (@tysonnturibi) October 17, 2022
Here some of the reactions;
@Osoro_Ouko: Ivy is lucky to be of the correct gender and most importantly coming from a "politically correct" tribe. Congratulations to her though!
@CJurazz: "Ladies first, but he needs to change that dressing when acting like Riggy-G because it looks more of mockery than making a legitimate fan of imitating the DP.
@IamNobbah: "For a man must beat the odds. A man must sweat!!! Nothing comes up on a silver platter."
@LordessJohjoh: You guys treat comedy as a joke thats why you don't support your own. He already has a job as a comedian and content creator, he just needs little support here and there."
@wagatitumj: "Boychild wanasema ni hardicore achangamshe watu kwa streets, but he has a bright future ahead he needs just a little adjustment like casting the net wide."