The Waithaka's are one of Kenya's families that made early forays in education. In fact, Musa Gitau Primary School was named after the patriarch of this family.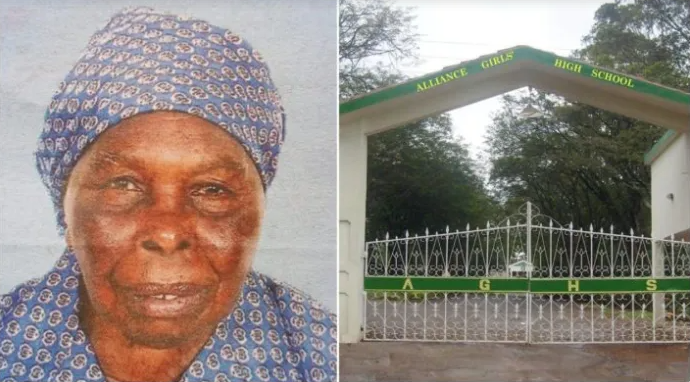 Musa Gitau, it is worth mentioning, was the sponsor (mutiri) when President Kenyatta Jomo Kenyatta faced the knife one cold morning in the Nyongera River in 1913.
Musa Gitau was a pioneer PCEA clergyman when the Church of Scotland Mission came calling in the present-day Thogoto – where Musa Gitau taught Jomo after he left Ichaweri, Gatudu, for greener pastures.
Among the most famous of Gitau's children included daughters Edith, later wife of second liberation politician, Kenneth Matiba, whose ascent in the Kenyatta administration was eased via marrying a Gitau daughter, besides Carey Francis, the legendary headmaster of Alliance, putting in a good word for him.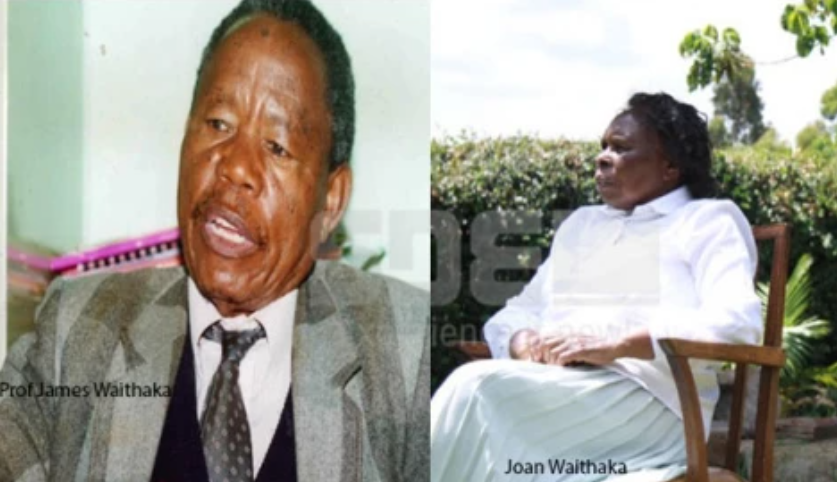 Another scion of the Waithaka's is Joan Gitau, famous as Mrs Joan Waithaka — wife of eminent educationist, Prof James Mbugua Waithaka.
Joan Waithaka
Is known as the most famous, first African headmistress of Alliance High School, which she headed for 15 years and where students called her 'Auntie Joan.' Mrs Waithaka was among the first 17 girls who enrolled at Alliance in 1944.
Alliance was then a mixed school where her elder brother, Alexander Njoroge Gitau, had enrolled in 1940. Alexander would later serve as assistant director of education and Comptroller of State House in the Kenyatta administration.
The alumnus of Makerere University (diploma in education) Class of 1949 later headed African Girls High School, today's Alliance High School, 23 years after she cleared. She will be 87 this year.
Prof James Waithaka
Kenya's former director of education is also alumnus of Makerere, where he met his future wife when he enrolled for a Bsc in botany and zoology in 1952, and later a post-graduate diploma in education.
The one-time deputy principal of Kenyatta University College lectured plant physiology and genetics. He earned his master's and PhD from Canada's Dalhousie University in 1965.
Prof Waithaka was once a houseboy to his uncle, a teacher at Alliance (where he's an alumnus), and who inspired him into academia.
The Waithaka's have passed their educated genes to their children: Gitau Waithaka (accounts/business), Angela (UoN alumnus and deputy director of livestock, Ministry of Agriculture), Catherine (UK-trained pharmacist), Margaret (chemical engineer, Leeds University) and Anne (English, French and Linguistics, Bordeaux, Toulouse universities, France).