When Jeremiah Gitau Kiereini, a former powerful Head of Civil Service and Secretary to the Cabinet, passed away in 2019, his death marked the end of a remarkable life that saw him emerge as a corporate titan and a respected technocrat among his peers. He was 90.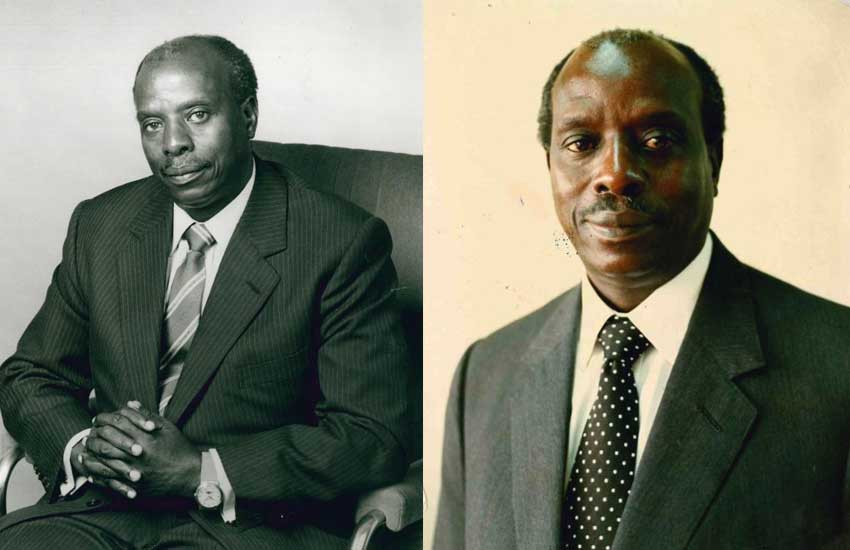 As one of the most outstanding civil servants of his generation, Kiereini eschewed controversy, was a master-schemer and was regarded as a trailblazer and icon by those who admired him.
His prowess in banking, boardroom politics, farming and insurance industry turned the former civil servant into a dollar-millionaire, perhaps one of the richest Kenyans who made wealth while in government.
His civil service friend, the late Philip Ndegwa, and then-Attorney General Charles Njonjo were the only equivalents. They all built citadels of fortune by navigating government tendering processes in the 70s.
He was part of a group that formed Heri Ltd, a property development company that brought together the likes of Mr Njonjo, Mr Mwai Kibaki, Mr Duncan Ndegwa — and other investors.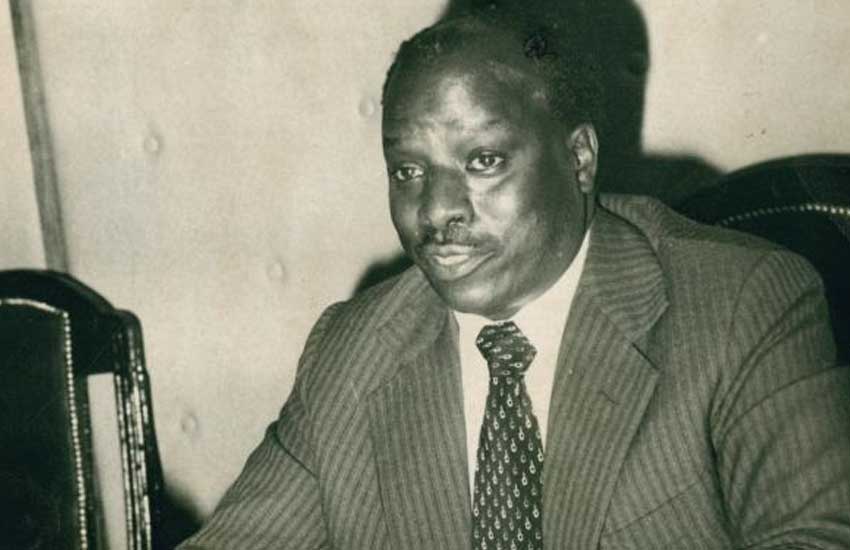 "By setting up this investment company, we were able to purchase shares without hesitation, because we were not involved in either running of the businesses or the decisions made by the management," Kiereini would later reveal in his autobiography, A Daunting Task.
The original aim was to purchase shares in DT Dobie — which was also supplying vehicles to the government.
In his halcyon days, Kiereini worked as Permanent Secretary for Defence in Jomo Kenyatta's government before he was elevated to the Head of Civil Service position by President Daniel Moi to replace Mr Geoffrey Kariithi — who had fallen out of favour.
Kiereini was at the Defence ministry during the troubled years of Shifta war and when President Idi Amin of Uganda was threatening to annex parts of Kenya — events which would lead to strengthening of the army.
It was Kiereini and the Finance minister who led a delegation to the US that would change the face of Kenya's military.
It was during this September 1975 meeting that the duo convinced the US to deliver F-5A/Bs.
While these could not be immediately delivered (they had already been given to the Shah of Iran), Kiereini was given a promise that the US would stand with Kenya and develop "an aircraft package".
The deal must have been sweet for Kiereini after failing to convince British High Commissioner Antony Duff three months earlier to help Kenya, which was fearing that an attack by Amin and Somalia's Siad Barre would stretch the military.
But Mr Duff wrote an official letter to Kiereini telling him that "it was simply not possible for the British government to offer any direct contribution to an arms expansion programme, however well justified it might seem on defence grounds".
It is not clear how Kiereini took this but that could be the reason Kenya opted to ask the US for help.
POLITICS
With the ever-inebriated James Gichuru as his Defence minister, Kiereini was the man Kenyatta trusted to run military affairs.
In one of the US Cables, the ambassador, Mr Anthony Marshall, described Kiereini as "the man who supervises the affairs of the military and receives direct instructions from Kenyatta".
He dismissed Gichuru as "rarely in his office, drinks heavily, and is not always involved in decision-making".
Unlike his age-mates, Mr Njonjo, Kenneth Matiba and John Michuki, who found solace in politics after a career in civil service, Kiereini chose to stay away and became one of the blue-eyed boys of blue-chip companies, among them East African Breweries where he was chairman for a record 24 years, and motor-dealer CMC Ltd, where he would exit under a cloud of controversial dealings.
Before his death, the Capital Markets Authority had pursued Kiereini for running a secret slush fund for CMC at Jersey Island, together with other directors.
It was claimed that the directors, Kiereini, Mr Njonjo, former CMC chief executive Martin Forster and the estates of founder Jack Mordejay Benzima and businessman Prahlai Kalyani Jani (both deceased) had used this Jersey account as a conduit to illegally enrich themselves.
EDUCATION
The administrators of the account wanted these directors to refund the auto dealer more than £5 million (Sh640 million) that was paid to board members from the secret slush fund — financed through inflated invoice prices for imported vehicles and parts.
Kiereini died while trying to clear his name. Born in 1929 in Central Kenya, Kiereini studied at Alliance High School and Makerere University before he joined the civil service at the dawn of independence.
He was the first African District Commissioner in Embu and, in June 1963, he was promoted to the position of deputy civil secretary for Eastern Region.
But his initial task as a Mau Mau rehabilitation officer had always portrayed him negatively among the freedom fighters, together with his friend Eliud Mahihu, who also became a provincial commissioner.
MAU MAU
Mr Kiereini was particularly angry with British author Caroline Elkins and her book The British Gulag.
"She refers to me twice as the 'notorious Jeremiah Kiereini' and implies I was a very brutal man who tortured Mau Mau detainees in Mwea detention camps. In the nine years she says she researched the book, she never even once sought an appointment with me to hear my side of the story.
"It should be kept in mind that detainees felt that anyone working with the enemy was also their enemy … in this respect, rehabilitation staff were indiscriminately lumped together with the prisons staff, who were regularly known to use violence."
With the likes of Mahihu, Mr Simeon Nyachae and Mr Kariithi, the team became the shapers of the Kenyatta presidency, and the bedrock of his success.
Kiereini was an astute coffee farmer and had interests in insurance, banking and hotel industry. He was also a great supporter of church activities and would write hefty cheques.
He was married to Eunice Muringo Kiereini, a former chief nursing officer.