George Kinoti, a former director of criminal investigation (DCI), has been granted permission by the National Police Service Commission (NPSC) to transfer his services to the Public Service Commission (PSC).
In a statement dated Thursday, October 6, NPSC stated that Kinoti will receive services and compensation from PSC in the same way as other federal servants.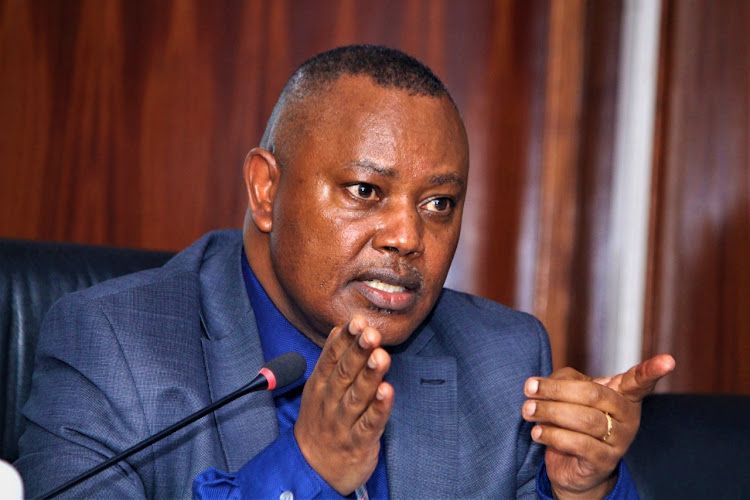 According to the National Police Service Commission, George Kinoti, CBS, the former director of the Directorate of Criminal Investigation, will transfer his services from the National Police Service Commission to the Public Service Commission with effect from September 27, 2022, until he reaches the mandatory retirement age.
According to reports, PSC may transfer Kinoti to any department or agency before he reaches retirement age.
The move comes in response to his resignation, which was made public by President William Ruto on September 27 and allowed for the selection of his successor.
"I have also received the resignation of DCI Kinoti and directed the national police service to proceed with advertising that position. Meanwhile, they should get somebody to act in that position," Ruto stated.
On Friday, September 30, Kinoti transferred authority to interim DCI director Hamisi Salim Massa while the search for his replacement got under way.
As he left the office, Kinoti claimed among his accomplishments the hiring of more than 400 investigators in various investigative sectors in the United States, United Kingdom, Germany, China, India, Russia, and South Africa.
"Under this prestigious program, 42 detectives drawn from the Anti Terrorism Police Unit (ATPU) underwent a 12-week intensive counterterrorism training at the FBI Academy in Quantico, Virginia, where I also joined the detectives to inspire them and make Kenya proud," he added.
Kinoti went on to say that he was instrumental in the organization's efforts to set up a homicide squad and a state-of-the-art National Forensic laboratory.
NPSC listed requirements for hiring a new DCI leader, including being a Kenyan citizen and possessing a degree from an accredited university, in order to locate a qualified replacement.
The police commission added that a qualified applicant should have the necessary background in management, finance, governance, and public administration.