Just two years after establishing a career in teaching, Kiambu-based politician Gladys Chania hang her boots and followed her passion in community service.
The third born in a family of six had been posted to Mwingi district but resigned in 1996 after encountering numerous hardships.
"I resigned from teaching only after two years of teaching. Life was difficult here because there were many limitations on how to offer solutions to challenges the students and the community faced," she narrates during an interview.
Luckily for her, she got a job with the Kenya Red Cross and was posted in Thika which was at the time spread to Ruiru and Juja.
Covering such a huge area, she put in a lot of hard work and dedication. As the coordinator, she worked with public hospitals in Thika to train midwives which saw the number of mortality deaths reduce drastically.
Her bid to do much more in community service spurred after visiting Spirit of Faith orphanage in Ruiru where she found 120 children who never attended school.
She lobbied and had the orphanage registered as a school forcing her to yet again, resign from Kenya Red Cross and concentrate on raising the status of the school.
In 2004, the mother of three flew to the US where she pursued a Bachelor's Degree in Sociology at Phoenix University in Arizona and later a Master's Degree in Child and Adult Psychology at Leicester University.
"Back in the US, I worked with the mentally ill and those affected by substance abuse where I focused on treatment and rehabilitation. This gave me a lot of experience in addiction and rehabilitation and added more to my passion of service," she said.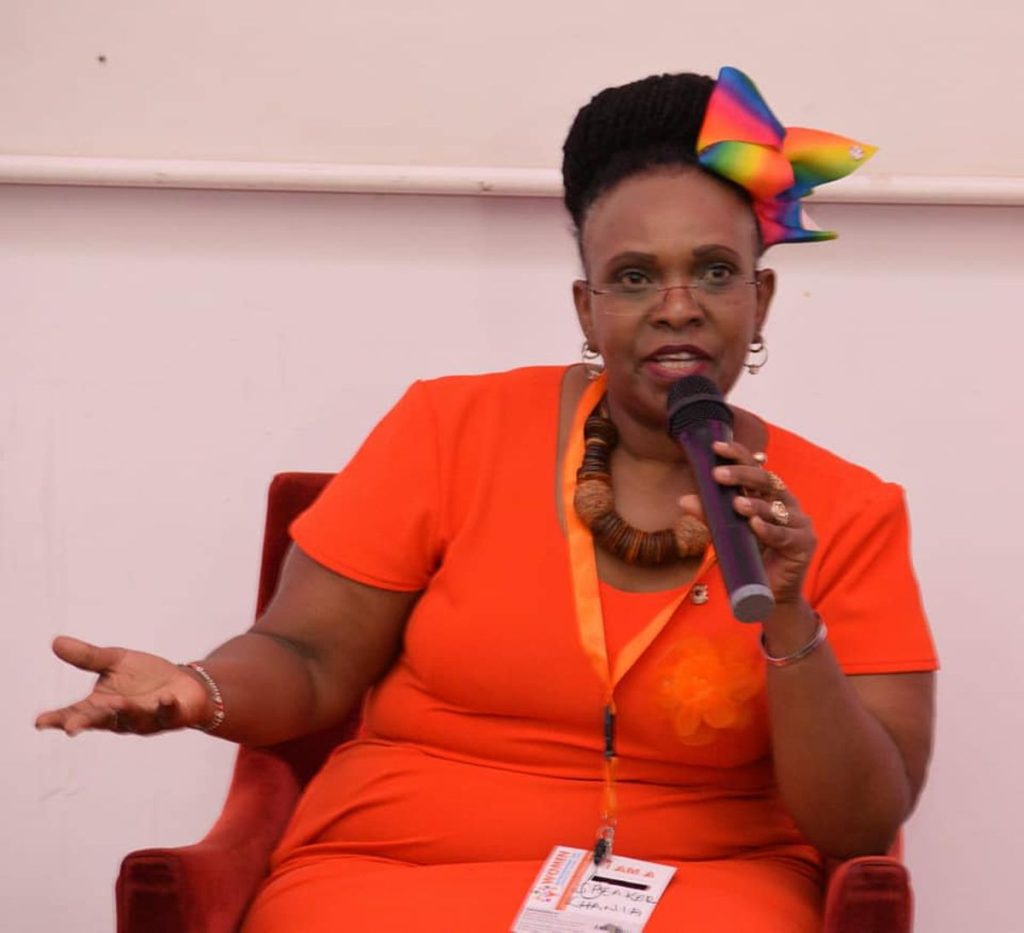 "However, through journals and CNN, I could read about the issues of substance abuse in Kenya and this gave me an urge of coming back to serve my people. I relocated back in 2012 and opened a counselling psychology outpatient clinic in Thika," states the anti-drugs crusader.
In 2015 when President Uhuru Kenyatta declared war against illicit brews and second generation liquor, Right@Home Rehab which Chania runs played a huge role in rehabilitating alcoholics in the county.
Chanis, however, is better known in the world of politics. She had no intention of joining politics but a successful interview for the position of Kiambu TNA County Executive Coordinator in 2012 shaped her political journey.
"To me the title was self-explanatory; that it was executive and not political, but I was wrong. I found myself to be the senior most politician controlling all party politics in the county on TNA's interests. It was a very difficult and dangerous affair. This is what nurtured me the more in politics and toughened my critical thinking towards politics and development," adds Chania who is in her 40s.
Chania worked with TNA until the merger of the party with URP and other parties to form the Jubilee coalition ahead of the 2017 polls.
Having learnt a lot in the field of politics since 2013, she decided to run for the Kiambu Women Representative seat in 2017 because it has many social welfare roles which she is passionate about.
Though she never made it to Parliament, she observes she did not lose "miserably as my heart is above self."
She is still serving Kiambu residents in various capacities; as a politician and as a counselling psychologist.