Just like they used to say 'Education is the ultimate Equalizer', a new equalizer has landed in town for sometime now, The Internet.
If you are a good communicator and have an understanding of the art of charm; then the internet is where you should be expressing yourself.
For Eve Mungai, she chose YouTube, one of the thriving video content search engines on the internet.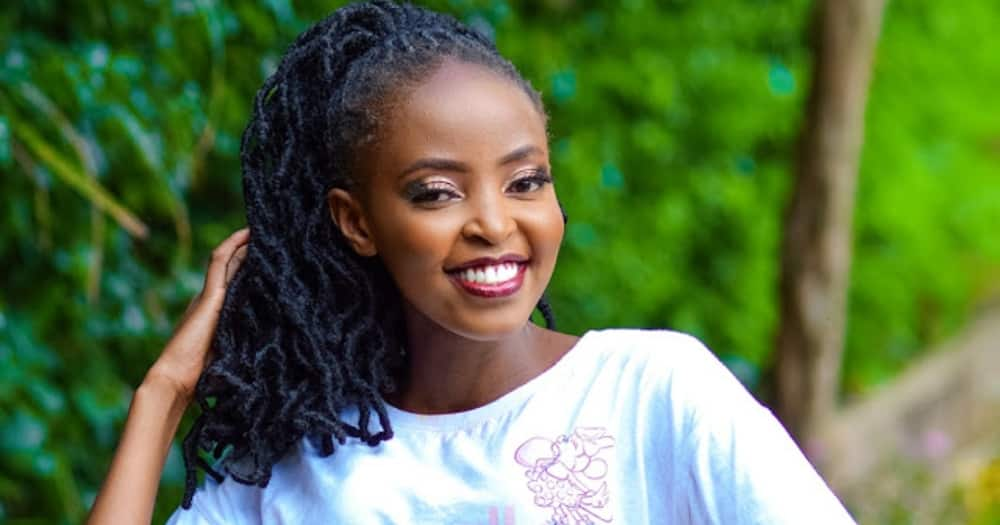 While still being a student in the times of the pandemic, she chose to hone her media skills through interviews and conversations from the local civilians in the streets.
Her main objective is achieved by looking for stories and doing interviews in the streets to capture stories that would otherwise never get heard.
Mungai Eve as a YouTube channel has grown to become a platform for people, especially artists, to express their opinions on issues that concern the entertainment industry at large.
She is known for covering untold stories in the informal settlement areas through her YouTube channel. Her channel has an incredible number of subscribers and over 81 million viewership.
Mungai Eve's profile summary
Full name: Everlyn Wanjiku Mungai
Date of birth: April 6th, 2000
Age: 21 years
Zodiac sign: Aries
Place of birth: Gachiku village, Murang'a county
Nationality: Kenya
Religion: Christian
Ethnicity: African
Hair colour: Black
Eye colour: Black
Education: University (dropped out)
Profession: YouTuber, content creator
Sexual orientation: Straight
Relationship status: Dating
Boyfriend's name: Trevor
Who Is Mungai Eve?
She goes by her full name Everlyn Wanjiku Mungai. She was born on April 6th, 2000, in Gachiku village, Murang'a county.
Unfortunately, she has not disclosed much about her family background. Therefore, not much information about her parents is in the limelight.
Educational background
Eve attended local schools for her primary and secondary school studies. However, because of fee problems, she had to switch schools severally. While at school, she was always aggressive and a leader. Her father wanted her to become a teacher, but she did not like it.
One of her teachers noticed her fantastic public speaking skills and encouraged her to pursue journalism. Therefore, upon completing high school education, she enrolled in a journalism course.
However, she dropped out of her studies because of insufficient funds but plans to resume studies in future.
Profession
Career
After her college education was untimely stopped, Eve had to find a job to sustain herself. Therefore, she moved to Nairobi in search of employment opportunities.
Unfortunately, the job she got could not sustain her fully, and she opted to move back to the village. However, before she went, she called her boyfriend, Trevor and informed her of the decision.
Trevor advised her gainst moving to the village but instead told her to open a YouTube channel. She posted her first video in October 2020.
The video covered the Machakos Gengeton Festival. Her consistency with sharing content with unreached individuals and groups across the country has proven fruitful.
Her content creation career has seen her move around the country. She gathers information from different people on various trending topics. She interviewed many artists, including Madocho, Stupidboy, and Liyetin.
YouTube
To ensure her content always drew attention, she derived their niche. Eve focuses more on telling stories concerning the lives of the youth in informal settlements. She also covers events and celebrities who appeal to her audience.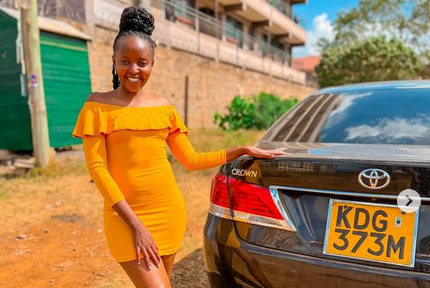 Her YouTube channel (@Mungai Eve) has grown significantly. The channel has 273K subscribers as of the publication of this article.
How much is Mungai Eve's net worth?
The young YouTuber has not disclosed how much she is worth. However, she made a killing from her channel. The channel had over 18 million views as of January 2020. Mungai Eve's YouTube earnings are an average of Ksh. 1.5 million per month and 700,000 on a bad month.
Most girls dream of finding a boyfriend who will uplift and help them build a successful life. Eve is among the lucky few who can attribute her success to her boyfriend. She is dating a man called Trevor.
Trevor is a photographer, marketer, and director. The two met in 2020 and have been inseparable, thanks to their romance and work relationship. Trevor's wealth of experience has proven helpful in the fast rise of Mungai's career.
Eve Mungai is a perfect example of the saying from grass to grace. Within a year, she has managed to transform her life greatly. Her career as a YouTube has catapulted her to fame and earns her a decent income.
Eve Mungai car
Mungai Eve and her boyfriend Director Trevor bought a brand new car recently to celebrate their dating anniversary.
The Toyota Crown Majesta has a stiff suspension resulting in a quick sprint. It boasts of seven airbags with a huge legroom with reclining rear seats and plush leather interior.
The luxury ride also has a Full Hybrid model with an adaptive High Beam system which protects the driver from headlight glare from oncoming vehicles.
Going on Instagram, the content creator shared a series of beautiful photos of herself and her lover rooted in front of their car.
While captioning the photos, she thanked her fans and clients for their continued love and support which enabled them to have their first car.
Eve also expressed gratitude to God.
"I thank God for this far He has brought us. I never knew at this time we would be here but through his favour and mercy, we've made it!! I can't believe we finally own a car glory to the almighty Lord. Big thanks to clients who have believed in our brand and we are now working together. To all our fans you are God sent thankyou for the overwhelming love and support," read part of the post.