Eliud Kipchoge will return home many million dollars richer after working out in Berlin on September 25 and breaking the world marathon record.
The current record holder exceeded expectations by beating his own world record and taking first place in the Berlin Marathon with a time of 2:01:09.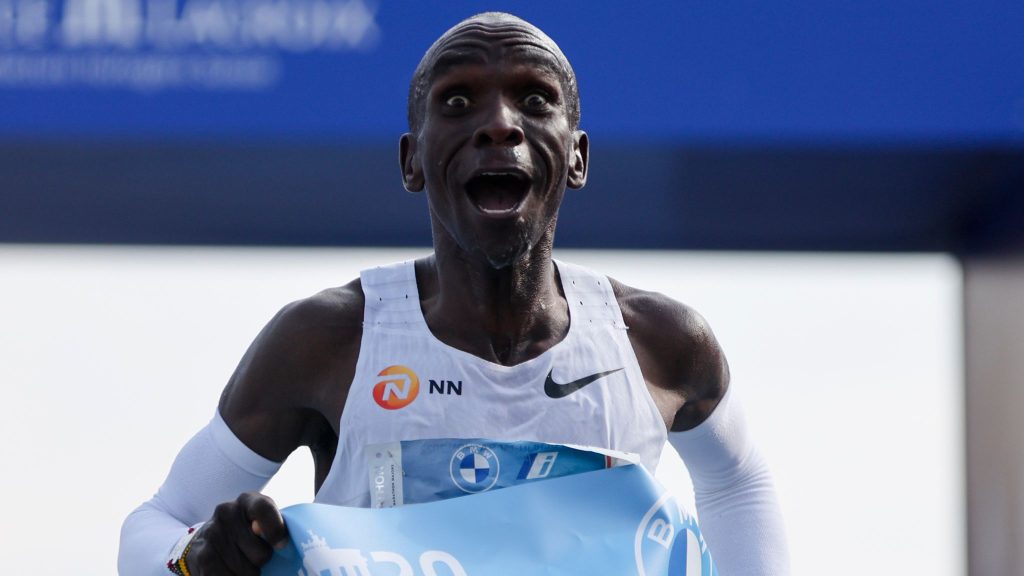 The seasoned athlete improved by 30 seconds on his previous mark of 2:01:39, which he established in the German capital in 2018.
The two-time Olympic marathon champion will receive over Ksh 3 million in prize money for his amazing performance, according to hdsports. He outperformed his rivals to win the event.
In addition, he will receive an extra 6.8 million shillings for breaking the global record he established in 2018.
With today's victory, the talented sportsperson solidified his place among the greats. He will also receive Ksh 4.1 million for the time bonus after shaving 30 seconds off his previous world record.
His 15th victory in 17 marathons came as he crossed the finish line ahead of Kenyan Mark Korir.
The king of the marathon, who has been in excellent shape, made his intentions known early in the contest by forging ahead and holding the lead until the very end.
Korir, who placed second and finished in 2:05:58, will receive Ksh1.37 million.
By winning both the men's and women's marathons, Kenya and Ethiopia made a statement about their dominance in the sport.
Tigist Assefa of Ethiopia won the women's marathon with a time of 2:15:37, breaking the previous course record. Rosemary Wanjiru of Kenya came in second at 2:18:00.