An ex-Jubilee candidate, who was denied running, is overjoyed as the party faces unexpected defeat in the Central Region in the ongoing electioneering process.
Beatrice Wanjiru, 22 years old, took to her social media to express her satisfaction with Jubilee's poor performance.
She revealed that the Jubilee party officials denied her ticket to run for the Mugoiri member of county assembly seat on claims that she was too young. Worse, she said, the ticket she was denied was given to the relatives of the prominent people.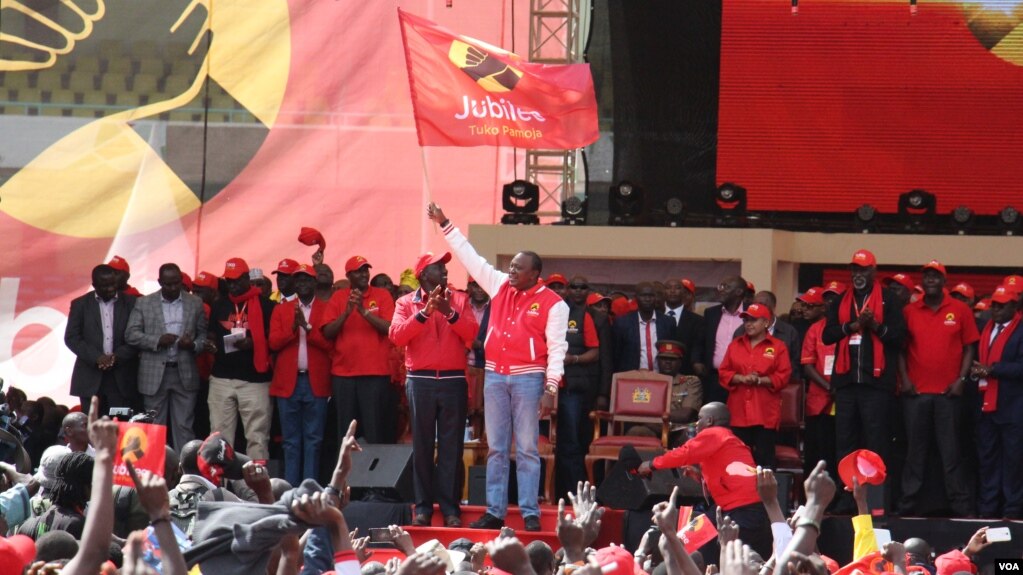 According to Wanjiru, Jubilee denied her the ticket unfairly without allowing her to run for the nominations. She revealed that she had been campaigning since March 2021; hence, she believed she was ready to lead Mugoiri Ward despite her young age.
She went on to say how the party, led by President Uhuru, had failed to garner all the five elective positions (governor, MCA, MP, woman rep, and senator) despite choosing prominent and wealthy people.
She penned, "After kuninyima cert .they gave their girlfriends nominations slots en they promised me so aki vile nilikua najaribu kutafta jina yangu kwa Kenya gazette wueh. "Naye mungu ni nanii ata izo slots akuna. No Governor no Senator no Women rep no Mp Ngai," added the 22-year-old.
Wanjiru's fate of being denied a ticket to run is not the only one. The nominations period saw many parties practicing zoning strategy by asking the young and inexperienced candidates to step down in favor of prominent and powerful figures.
Meanwhile, the UDA party has shockingly shined in the Central region, considered a stronghold for the Jubilee Party.