On Wednesday, President Uhuru Kenyatta criticized William Ruto for using double speak.
Speaking in Nakuru, Uhuru claimed that Ruto was disparaging the Jubilee administration while simultaneously claiming credit for its accomplishments.
"You come here and say we have built the railway line, then you go to Mombasa and say you will return port services," he said.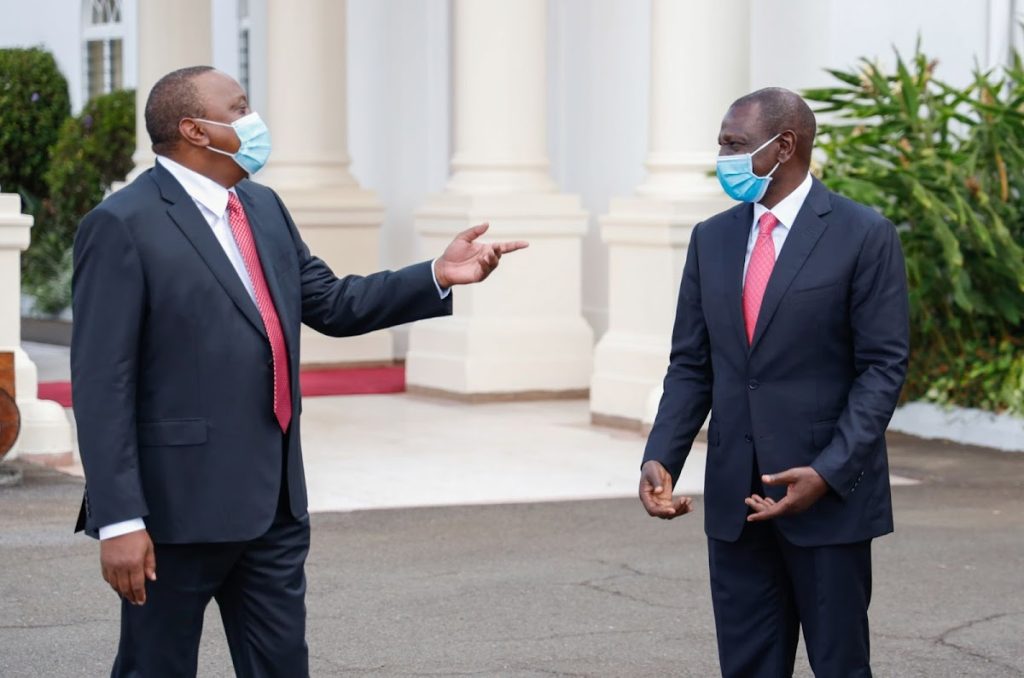 He also urged Nakuru citizens to support Raila Odinga in the election.
"Let's be people who are just. I ask you solemnly as I say goodbye that we continue being one, I want us to have a just leadership. I ask you respectfully, kindly support the old man (Raila)," he said.
The President highlighted that honest leaders who uphold the truth will only succeed him and not the "masters of doublespeak" who are motivated by self-interest for Kenya to continue on its development track.
"I want us to have leaders who will stand for justice. Let us go for leaders who are respectful and honest. The most important thing is for Kenyans to unite and uphold peace. Without peace and unity, the country will not achieve its development goals.
"My stand, right from the beginning, has always been seeking ways of uniting the country and entrenching peace," the President said
Addressing the residents, President Kenyatta said he was friends with the DP Ruto, adding that he only hate his lies.
"I have been with my friend, William Ruto and I love him. I don't despise him. I don't hate anyone but I hate a lier," he stated.