Musician Guardian angel now says he did not marry Esther Musila to get children.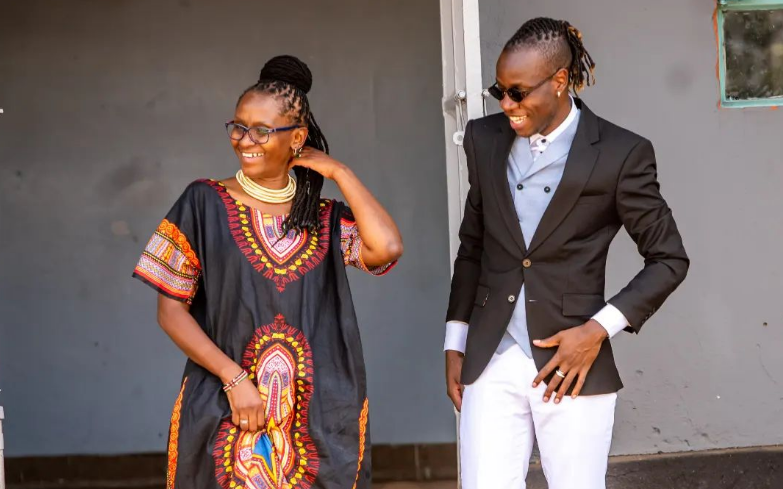 Speaking during an interview with a local YouTuber, the 'Nadeka' hitmaker stated that his marriage will remain strong whether they get kids or not.
"Kids are God-given. If I would have married a younger lady who is younger than me and found out she cannot bear kids. Would I send her away?" he posed.
He added: "When I was coming into our marriage the priority is my marriage, kids were number 2, if kids come, sawa if not we are okay with it. It would not reduce how I feel for Esther"
While expressing contentment, the artiste further revealed that before he got married to Musila he was not as happy as people thought.
"I had never been happy until I met my wife. I treat her good because she is part of me. Once in a while, we disagree but it does not stay for long. When am wrong I apologize fast but back in the day I could never say sorry? Sometimes I apologize even when she is in the wrong so that we just maintain peace," he lamented.
He further spoke about how he has to adjust his habits for the sake of committing to his relationship with Musila.
"There are so many things I have adjusted to because of how I fell towards my life. How we live our lives in the house is how we live outside. If your partner does not like some things, adjusting it won't kill you. She also understands there are boundaries. I do not use my male machismo in the relationship." he stated.
Guardian Angel and his wife made headlines after they went public with their relationship.
Part of the conversation was their age difference. Musila is in her 50s while Guardian Angel is in his early 30s. Despite what netizens had to say about this relationship, these two turned a deaf ear and even got married!