A West Pokot woman, who shocked the world last year after "wedding", the Holy Spirit is dead.
Elizabeth Nalem's body was found decomposing in a forest in Makutano, West Pokot, where she resided.
According to police reports, the mother of six left her home a week ago with a panga and a walking stick never to be seen again until her decomposing body was found on Saturday.
The police suspect the deceased was attacked by wild animals in the forest though the real cause of death is yet to be determined.
Kapenguria Police Boss Kipkemoi Kirui has assured the public that the police will launch an investigation to determine what killed Elizabeth.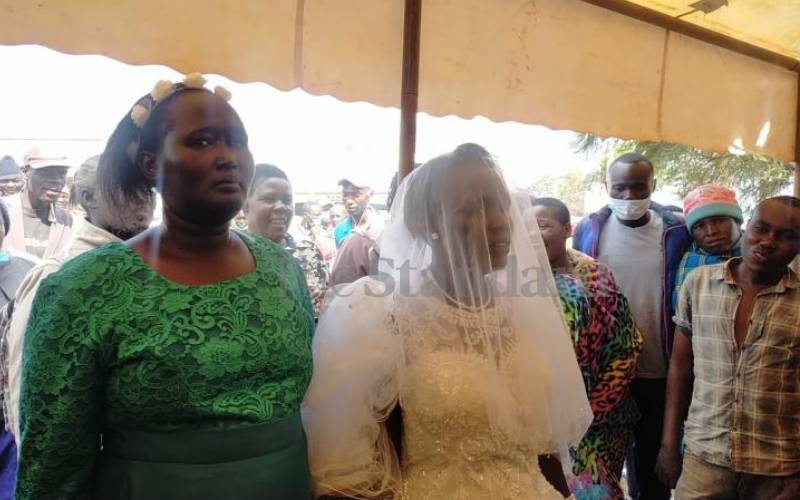 May, last year, Elizabeth had caused a stir in her village when she decided to abandon her husband to "wed" the Holy Spirit in a colorful ceremony. She claimed that God had directed her to do so, and she was using the opportunity to spread the Gospel to world.
Apart from her husband, she also abandoned her town council lucrative job and her eatery business to head to Uganda immediately after her wedding.
She argued that her "new marriage" with the Holy Spirit meant that she would abandon her life and dedicate herself to serving God wherever the Holy Spirit would lead her. She claimed that she was confident that God would protect her children while she is away.