Even as members of the public continue to express worries about the pricing mechanism that will be imposed on the Chinese-built contemporary highway, the Ministry of Transport plans to give special passes to a handful of Kenyans for use of the soon-to-be-completed Nairobi Expressway.
The cards will be granted at the Ministry of Transport headquarters in Nairobi as well as regional offices across the nation, according to an internal memo from the ministry.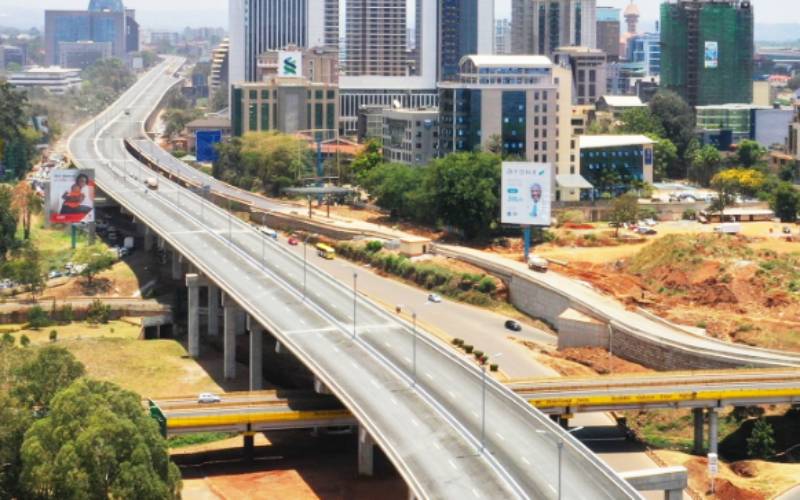 "These passes will be offered to the first 1,000 motorists at the headquarters and a further 250 passes to be issued at the regional offices," the statement reads. "We know that this project is meant to make the lives of Kenyans easier and this is our way of doing so."
According to the letter, these passes would provide lucky motorists with unlimited access to the expressway for the rest of their lives and can be passed down from generation to generation.
"This is our way of telling Kenyans thank you for the support they have given us and the confidence they have expressed in the project," the statement reads.
The route is projected to dramatically decongest the city and improve traffic flow through Nairobi, Kenya's capital.
The passes are square in shape and the same size as a standard motor vehicle insurance sticker, with the Chinese phrase "Lirpa sloof yad" inscribed on them. A bar code is overlaid above an image of the Kenyan flag, which is accompanied by a hologram.
Holders of these stickers will not be needed to queue at toll booths and will instead have a dedicated lane reserved for them all the way along the highway, spending less than 20 minutes in the entire stretch of road with no pauses.
However, ministry insiders claim that more than half of the passes have already been distributed to high government officials and their families, leaving the other half for the general people.
The letter also mentions ongoing discussions between the Kenyan and Chinese governments about the project's funding, with all signs that the two governments are attempting to decrease the amount of interest that the project was supposed to draw.
"The ministry continues to engage our Chinese development partners on the possibilities of renegotiating the interest rates for the project. Initial indications are that they are receptive to the idea."
The 27 kilometre expressway that stretches from Mlolongo to James Gichuru Road Junction in Wetlands will cost the taxpayer at least Sh65 billion.
A spokesperson at the ministry confirmed that the issuance of the passes will happen today between 8am and 9am on first-come-first-serve basis.