It is no doubt that our Kenyan men have a reputation for being hyenas in nature when it comes to women. Plus, they can take advantage of any incident just to tell sweet and truthful lies to prove their innocence when they are caught. We all saw how they blamed the curfew for failing to go home to their wives when the pandemic was at its peak.
Unfortunately, we are undergoing another crisis of fuel scarcity, which our Kenyan men are surely going to take advantage of.
But not under the watch of our very own President of Single Mothers, Akothee.
She has taken to her social media pages to warn men not to use the fuel scarcity as an excuse not to go home to their wives as they did during the pandemic. She advised men who may be stuck because of fuel to start walking, and their wives will be waiting for them eagerly.
She went further to point out that the Ukraine-Russia war, believed to be the major cause of fuel scarcity, should not be an excuse why these men do not go home.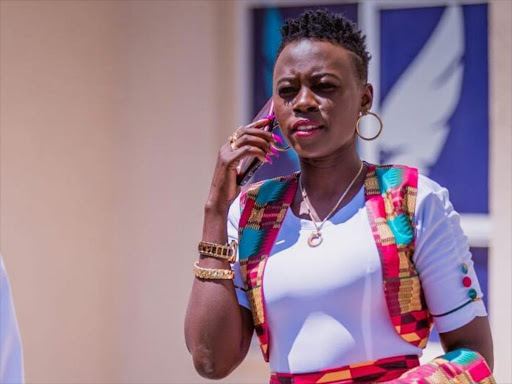 "There are men who didn't go home yesterday blaming it on fuel. Aah oga start walking home she will meet you on the way. Ukraine should not be an excuse to start another family," voiced the singer.
She also condemned how this caliber of men have a habit of switching off their phones when they fail to go home.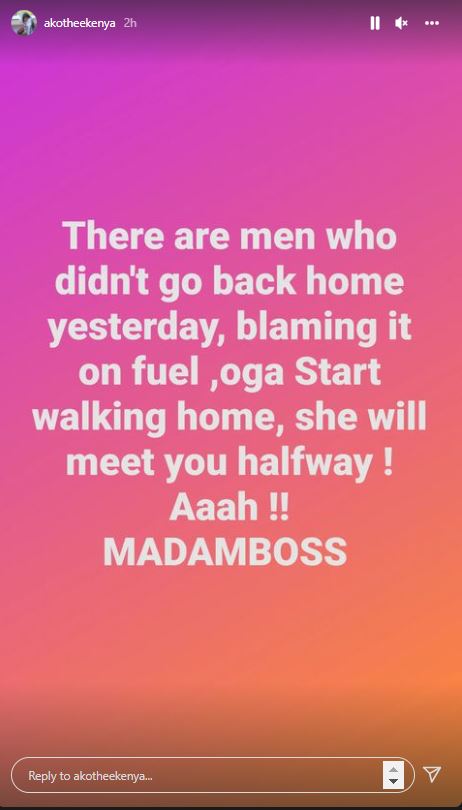 "Don't switch off that phone! Stima iko, mafuta ndo hakuna," she blurted out
Akothee understands the weight of raising many children; thus, she ensured that Kenyan men understand it too. She warned the men avoiding their wives to be careful about the girls who want to trap them with pregnancies, considering the country is also experiencing a shortage of milk supply.
She jokingly warned, "this girls are ovulating everyday! Ah soon there will be no milk and the girl is pregnant.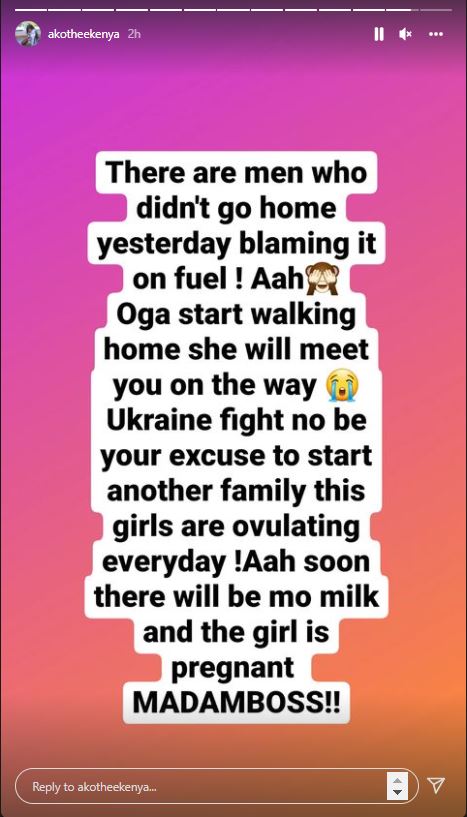 Akothee has always been vibrant in using her experience from her failed marriage to advise men how to treat their women nicely.
We hope that her message is home and our Kenyan Men will heed and go home to their wives!