When was the last time you saw KenolKobil? Probably you once came across the brand 2 years ago.
You might be tempted to ask, what happened and where did it disappeared to?
The answer is simple, Rubis Energy acquired KenolKobil for Sh36 billion in 2019 and later acquired Gulf Energy for an undisclosed amount.
The new owners of the oil marketing company started rebranding KenolKobil and Gulf Energy petrol stations immediately, an exercise that was completed by end of 2021.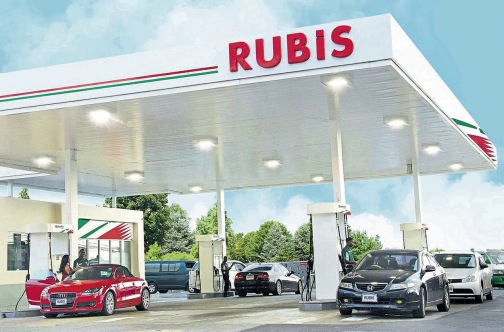 This became the end of an era for the firm that took the late Moi era politician Nicholas Biwott and his business associate about three decades to build.
History
Rubis is an independent French operator founded in 1990 that specializes in three business areas:
Through subsidiary Rubis Énergie, they distribute petroleum goods (service station networks, commercial fuel oil, aviation fuel, LPG, bitumens, and so on) in Europe, the Caribbean, and Africa.
In a statement, the company owns Rubis Terminal – a market leader in France, with operations in the Netherlands, Belgium, and Turkey as well.
Through direct investments and acquisitions, Rubis has increased its presence throughout three regions (Africa, Europe, and the Caribbean) since 2000.
READ MORE ARTICLES
Rubis is now a key player in Kenya's petroleum distribution market. KenolKobil PLC's assets were bought in March 2019, while Gulf Energy Holdings' assets were acquired in November 2019. Rubis has become a serious competitor in the regional downstream market as a result of the acquisitions.
According to Rubis website, the company commits to providing the best customer service in Kenya's energy industry.

"Rubis Energy Kenya is 100% committed to raising the bar of customer service to a new, higher level, offering our customers an exceptional standard of service."
The company adds: "Rubis Energy Kenya is the quality brand of choice for people throughout Kenya."
So who owns Rubis Energy?
According to Wikipedia, French billionaire Gilles Gobin established Rubis Investment and Cie as a private limited company on May 13, 1990. It began as a storage company before merging with an investing firm known as Penhoet in June 1992 to establish Rubis.
It purchased Compagnie Parisienne des Asphaltes (CPA), a hydrocarbons and chemical storage company, in April 1993, making it one of the main operators in the French industry.
Rubis paid €116 million for SAGF Company, Shell's distributor of LPG and petroleum products in the West Indies and French Guiana, in October 2005. Over the next year, it continued to buy Shell's operations in Europe, Africa, and America. It subsequently went on to buy more important enterprises in the industry.
Branches
Rubis Energy Kenya manages over 230 service stations countrywide under the Gulf Energy, Kenol, Kobil and Rubis brands. The stations are designed for maximum convenience and safety, with focus on value-added service at the forecourt.
Rubis also operates fuel depots in Kenya (Mombasa and Nairobi), Zambia, Burundi, Rwanda, and Uganda.
They also run three aircraft refueling facilities: at Jomo Kenyatta International Airport and Wilson Airport in Nairobi, and Moi International Airport in Mombasa.
Rubis also operate state-of-the-art LPG filling plants in Kenya, Zambia, Uganda and Rwanda.