ANC leader Musalia Mudavadi has now stated that if Raila Odinga is elected President in August, he will have no objections.
Mudavadi called for calm campaigns during the electioneering season during an interview on KBC on Tuesday morning.
"Come the August General Election and people elect Raila Odinga as their president, I will not have a problem. We are in a democratic country," the ANC leader said.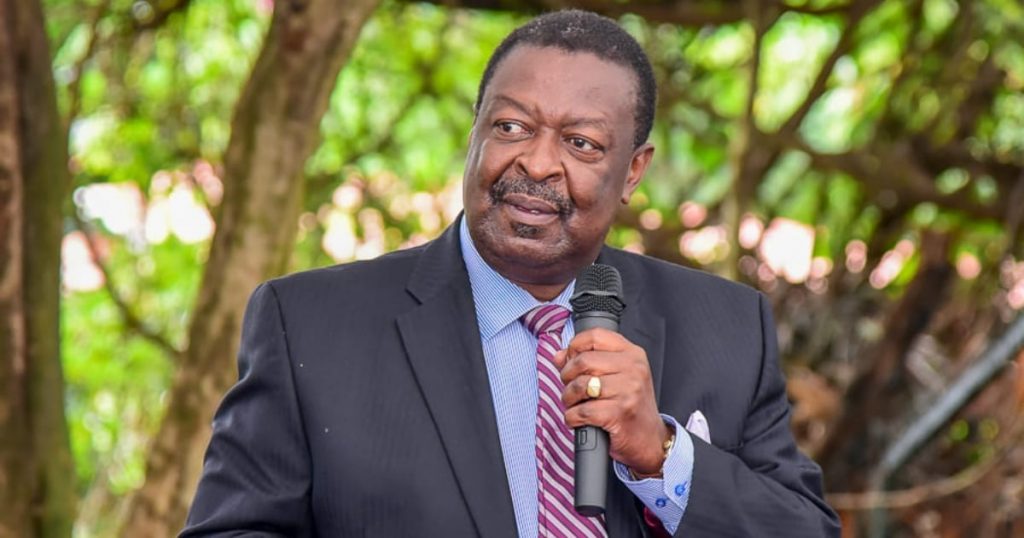 President Uhuru Kenyatta was also within his democratic rights to support Odinga's candidacy, according to Mudavadi.
"For president Uhuru Kenyatta to show his support for Raila is his personal right. In my view, the Raila we see now is not the person I knew. I didn't need anyone to convince me about him then but now things are different," he stated.
Mudavadi, who is campaigning for the Kenya Kwanza coalition in the August election, stated that the team's priority would be to save the economy.
The ANC leader said he had urged the Bomas team that the focus should be on the Kenyan economy in response to the recent BBI verdict.
"At Bomas 1, I stood up and told the people that Kenya's agenda should be about improving the economy. When we were in Bomas 1 talking about BBI, I told them that if it was to succeed they needed to amend it like having full public participation in the process," Mudavadi noted.