On many occasions, media personalities have lamented that their industry is full of fake friends who run away in times of trouble.
Well, former Citizen TV news anchor and reporter Jacque Maribe is lucky to have a true friend from the industry. In a heartfelt message on her social media pages, Jacque revealed that Kirigo Ngarua, also a former Citizen TV employee, is her true friend who has stood with her in her difficult time.
Jacque appreciated Kirogo for showing her love when most of her friends abandoned her. She claimed that she had never been loved by anyone as the way Kirigo did, and the love had changed her life.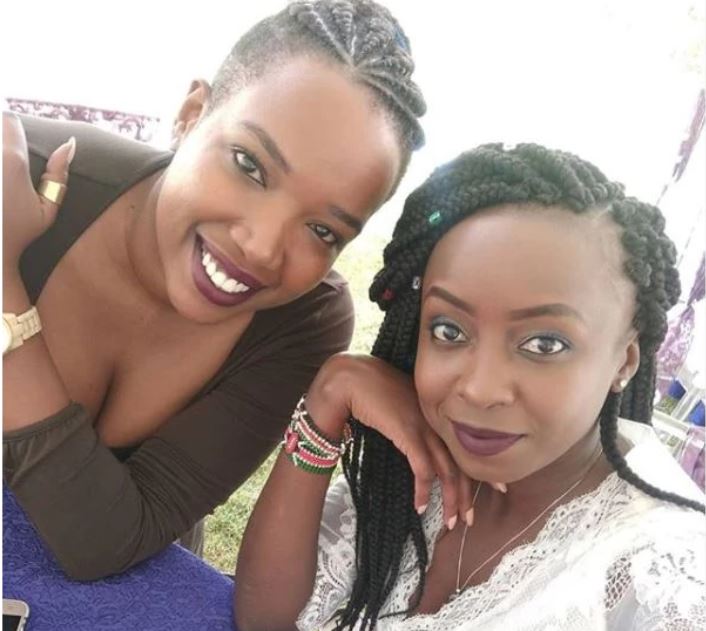 "There's a time in my life I wanted a real friend, and I met Kirigo Ngarua, and she changed my life. She loved me like no friend ever did," stated Jacque on her appreciation post.
In 2019, Jacque's life was shattered when she was forced to quit her career that was blooming at the time because of a murder case she had been involved with her ex Jowie Irungu. Most of her friends she had posted on her social media accounts having fun were nowhere to be seen when Jacque was struggling to clear her name.
However, Kirigo proved that she was indeed there for Jacque. One time concerned netizens asked her about Jacque's wellness to which she responded, "Jacque Maribe is well, for all those who asked about her.
Her response was accompanied by a picture of herself and Maribe enjoying themselves to calm the worrying netizens.
Trouble seemed to have left Jacque until November last year when she was involved in a scandal with Eric Omondi, her baby daddy. She accused Eric of neglecting their son, forcing Eric to reveal scandalous information about their relationship.