President Uhuru Kenyatta warned on Sunday that if Raila Odinga had been injured in the chopper attack in Eldoret, the country would have descended into chaos.
Meanwhile, a close supporter of Deputy President William Ruto has admitted that the event in which boisterous youngsters stoned Raila's chopper was staged.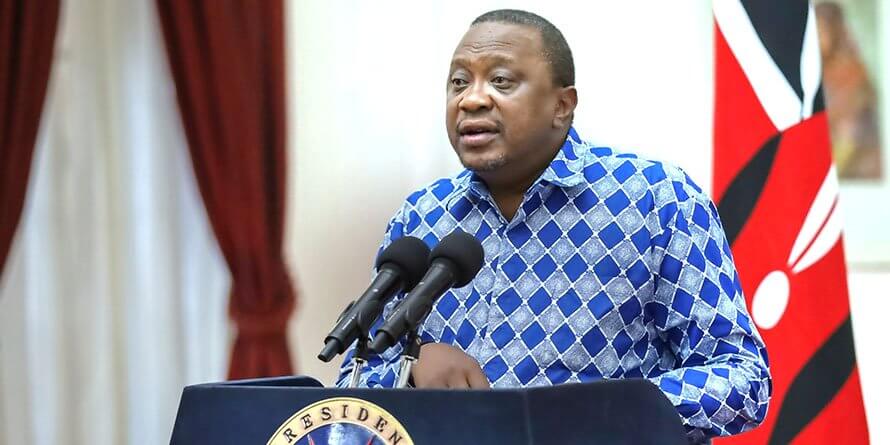 Caleb Kositany, a Soy MP whose area was the scene of the attack, claimed he will name the politicians who aided the youth. He has been accused by police of orchestrating the attacks, which he denies.
"We shall name the politicians who ferried youth. We shall name those who bought them alcohol. We have the numbers of the tractors and the lorries," he said on Sunday.
President Kenyatta said the attack on Raila might have sparked anarchy and violence in the country while speaking at a roadside rally after attending a service in Nairobi's Pipeline neighborhood.
"Why stone Baba's helicopter? What did that helicopter do to you? What if something bad happened? What if that stone hit him? Don't you think Kenya would be burning by now?" the President asked.
"That is not something anybody would want," he said as he called for tolerance ahead of the August 9 general election.
Senator Kimchumba Murkomen, a Ruto loyalist, responded to the President by saying that the head of state has failed to condemn attacks on the DP, standing mute or even calling stoning acceptable.
"When DP Ruto's team was attacked in Kibera, Uhuru said it's all right for politicians to be stoned," the Elgeyo Marakwet legislator said.
Uhuru said it's okay for politicians to be stoned when the DP team was attacked in Kibera. When DP was assaulted [elsewhere], he was deafeningly quiet… Either the President is directing assaults or applauding them.
"When the DP was attacked in Kenol and Embakasi, he was silent. When the DP was stoned in Kondele, he ordered police to blame [a dispute over] campaign money. The President is either coordinating attacks against DP or cheering them."
Raila's campaign secretariat classified the incident as an assassination attempt on Raila's life, warning that it posed a threat to Kenya's peace and stability.
Uhuru Kenyatta, who campaigned for Raila on Sunday, urged Kenyans should request votes in a respectful and peaceful manner.
"When one takes a political stand [opposed to yours], that does not mean that person must be your enemy. It is just a political stand," he said.
"When I say I am rallying behind Baba, it is not to say the other people are bad. Have I done anything wrong to support Baba?" he asked.