Eric Omondi is not going to let anyone pick on him on social media. He will clap back, whether he is young or elderly. Whether they're buddies or foes…. Eric Omondi will not be silenced in his defense.
So far, we've seen how his relationship with Ezekiel Mutua played out, as well as his feud with Bien…
But wait, we like that one, and now comes Eric Omondi's latest feud with Noti Flow, who alleges Eric Omondi gave his girlfriend Lynn a car after seeing what she (Noti Flow) did for her girlfriend, King Alami.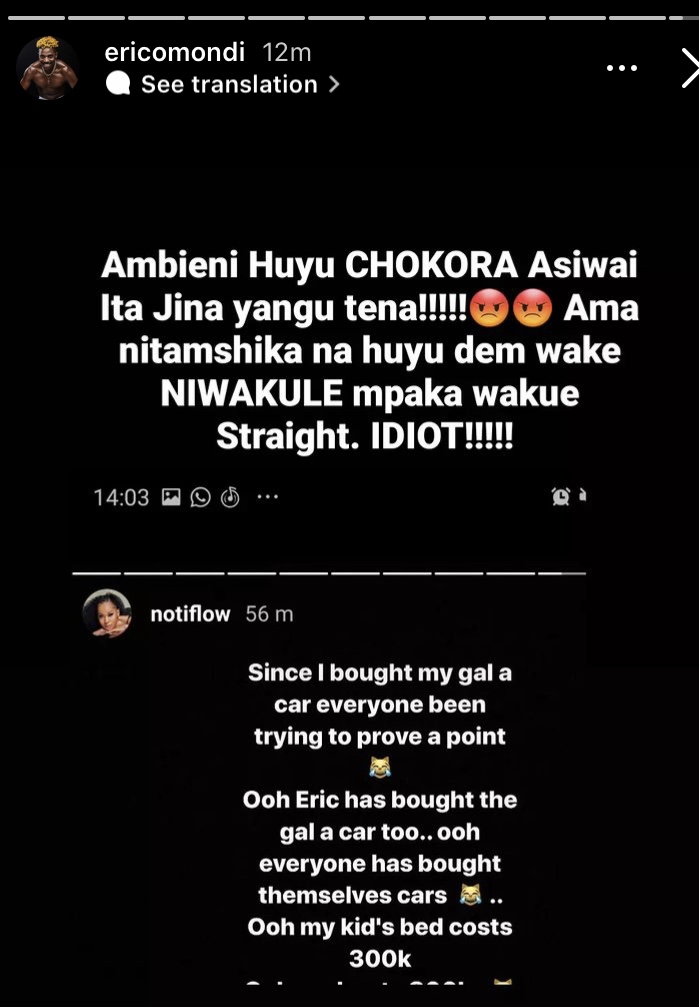 Well, I'm not sure why Eric giving his girl a car sparked Noti Flow's rage, prompting her to lash out in a lengthy Instagram post, but all I know is that she didn't expect Eric Omondi to react so violently.
Noti Flow was hit below the belt by the comedian.