The first time Deputy President William Ruto wore a pair of shoes, he was in Form One at the rural Wareng' High School in Uasin Gishu County.
On the Great North Road, he sold local chicken (kuku kienyeji) to truck drivers transporting freight to Uganda and beyond for between Sh11 and Sh13.
When his schoolmate, a driver's daughter, turned down his adolescent advances, he was devastated. Because the family had nothing to eat, he slept hungry in Standard Seven. And he travelled large miles to school on foot, his toes rubbing against rocks and leaving bleeding toenails in his wake. That, however, was his history.
Today, Kenya's Deputy President, William Ruto, flies from county to country in private aircraft chartered for millions of dollars.
DP Ruto owns a fleet of top-of-the-range cars. He donates at least Sh2 million at a single church harambee, sometimes up to three per day. He is enjoying his hard work.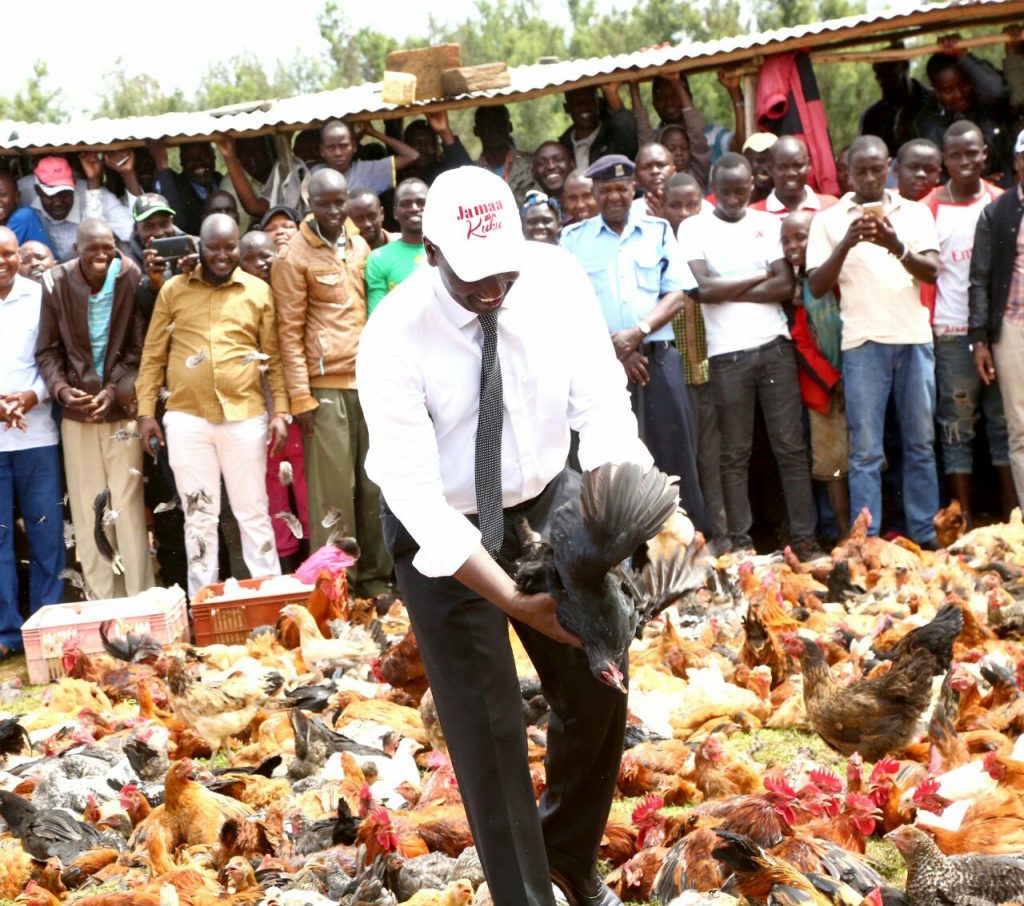 Raila Odinga and his Azimio team has claimed that the money is part of the billions of dollars that have gone missing from government coffers, but the DP swears that it is his. Ruto is the type of politician who hosts delegations from all over the nation, feeds them, gives them speeches, and then sends them on their way with a modest stipend of at least Sh2,500.
It's the kind of affluence that denotes graft. Nobody can spend their money in delegations and harambees, according to the argument. Ruto, on the other hand, is sticking to his Sunday school lessons: "blessed is the hand that giveth".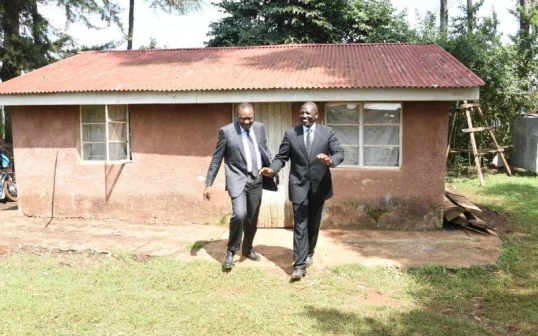 "There's a world of a difference between a stingy person and someone who doesn't have. They should stop speaking about me doing harambees. I have gone to Sunday School. I was taught that the Bible says that he who gives will get back his portion pressed down, shaken together and overflowing. I also read in the newspapers the other day that I walk with money in gunny bags.
He's built a house worth Sh1 billion, if that money was put in a bag, you mean that gunny bag wouldn't be full," he asked once when the headlines read that he had donated Sh17 million in two months, yet he has a monthly salary of Sh1.2 million.
Interviews with the DP's close friends and neighbors, as well as material from scores of interviews he's made to the media and legislative documents, portray a picture of a man who has struggled with poverty but is now wealthy and would hate to return to a pauper's life.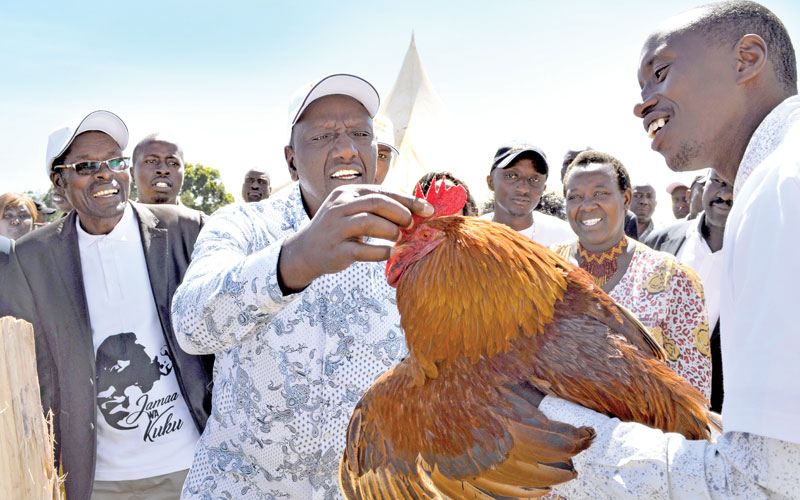 His multimillion-dollar house in Eldoret (near the Elgeyo border), his personal Karen residence, his real estate developments, including the apartments in Eastlands and the Weston Hotel, as well as his large stake in the high-brow Africa Merchant Assurance Company Limited (Amaco), are among his assets, according to his friends.
A friend who has visited the location where the opulent estate with a private airport is being built said, "It a big house, it is like a hotel."
Nobody knows how much he owns, and the Kenya Revenue Authority has maintained that his tax records, which would have shown his enormous wealth, are classified.
Ruto's rural house in Sugoi will show you a different side of him as a farmer. The DP and his wife Rachel are said to have imported thousands of chickens from India. Every day, they collect at least 2,500 eggs.
They have a large incubator with a capacity of 20,000 eggs, and they sell thousands of chicks every 21 days for between Sh100 and Sh125 each. So, even with his wife's Joyful Women organization, the Second Family sleeps with a lot of change, if you do the math.
He has high-yielding, fast-maturing banana plants from the Kenya Agriculture Research Institute (now KALRO), hundreds of mango and avocado trees, a corn farm producing silage and maize, and hundreds of dairy cows on his hundreds of acres of property.
Ruto also owns at least 100 beehives, and he is quite proud of the massive forest on the ground where his house is located.
"All these trees, all 150,000 trees in this farm, I planted them myself," he told K24 TV in a past interview.
The self-styled hustler appears ready to weather the storm as the National Assembly's Public Accounts Committee prepares to crucify his personal aide Farouk Kibet and confidante Kipchumba Murkomen over the multibillion-dollar scandal at the National Youth Service.
Ruto, on the other hand, continues to portray himself as a suffering public worker. He was offered to rent a floor for one of his businesses when he visited to open the Moi University Pension Scheme's 30-story skyscraper in Eldoret.
He responded: "You have offered that I should look for some money to buy a stake here but I'm sure you are aware that I am still paying the loan that I took to build Weston Hotel."
So it's understandable that Clement Kipkoech Kosgey, a cattle broker, bodaboda operator, and DP's neighbor, as well as a long-time friend who grew up with him, says he's uneasy about calling him "Deputy President" and prefers to call him "William."
William Ruto Education
Ruto possess a BSc in Botany and Zoology from the University of Nairobi in 1990 and then an MSc in Plant Ecology, graduating in 2011. He was also awarded a PhD in 2018. William Ruto got married to his wife Rachel Chebet in 1991. Currently, the couple have 9 children.
Ruto also acknowledged having a daughter with an ex-college lover Prisca Bett in 2017. His daughter Stephanie Jepchumba, has on Friday, June 28, 2020 graduated from Strathmore University.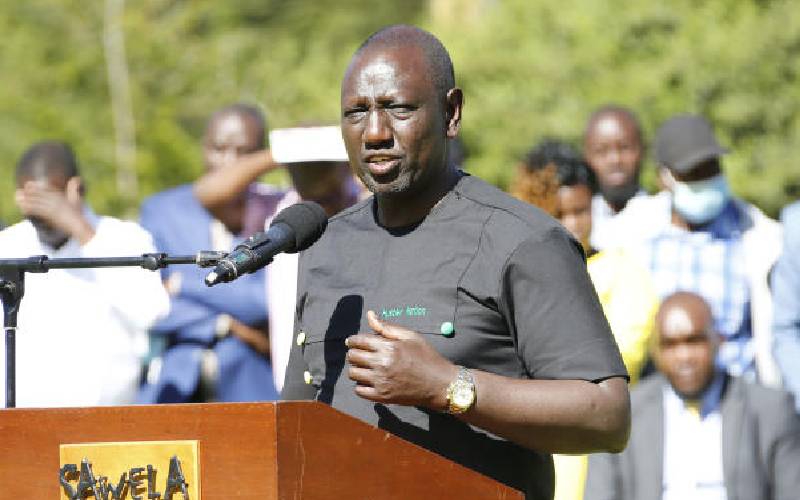 William Ruto Net Worth
Today, we have compiled the properties and assets owned by the DP. And we all agree that Dr. Ruto is among the top 10 richest people in Kenya, with an estimated net worth of over Ksh 41billion.
In 2021, Interior CS Fred Matiangi appeared before the National Assembly Security Committee where he listed 10 Ruto's businesses, farms and private residences, after the controversial changes in DP's security detail.
They include:
Kitengela Gas
Weston Hotel, Nairobi
Murumbi Farm – Transmara Narok
ADC Laikipia Mutara Ranch – 15000 acres
Dolphine Hotel, Mombasa
Mata Farm, Taita Taveta – 2537 acres
Private residence Elgon View
Koitalel poultry farm Eldoret
Private Residence in Kosachei Eldoret
Kwae Island Development Ltd – Wilson Airport (2 hangers and 5 helicopters)