The turmoil between comedian Stephen Ndede, also known as DJ Shiti, and his baby mama Faiza Hussein is far from over.
DJ Shiti and Faiza have a daughter together and have recently been in the news for all the wrong reasons.
Faiza first exposed DJ Shiti as a slacker father who ignored his daughter's fundamental necessities while living large on social media.
Later, the two began to throw insults at each other while airing their dirty laundry in public.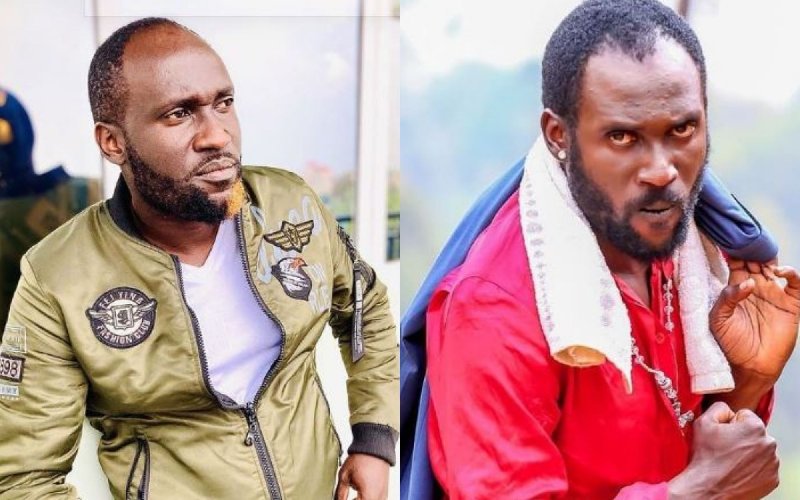 Faiza revealed that she sought child support from DJ Shiti and he sent her Sh150 via MPesa.
The comedian never answered, despite insisting that he is a huge supporter of his daughter and accused his baby mama of being a jerk.
The two allegedly attempted to settle their differences through social media, but their attempts were in vain.
The controversy appears to have intensified, as a leaked screenshot shows Dj Shiti expressing regret for fathering a child with the baby mom.
Faiza had earlier stated that she ended her relationship with the comedian owing to repeated instances of adultery.
DJ Shiti claims to be making better life decisions, such as beginning a new family and building a new home for them.
"I already made better choices and I've started a family. Continue merrymaking while we are building. Tomorrow, my church members will come to pray for my five bedroom house and I will have you in my prayers," a translation of the screenshot reads.
It's believed that DJ Shiti has custody of their daughter after the mother requested a break to work on her problems.