Kenyans have woken up to yet another sad "from riches to rags" story of former Churchill Show comedian Consumator. The comedian, whose real name is Peter Wamwea, has revealed that he has been suffering from poverty ever since he stopped performing in 2019.
In an interview with Tuko, Consumator revealed that his life changed when his father was diagnosed with prostate cancer. He claimed that he had to pay for his father's medical expenses since he was the family's breadwinner.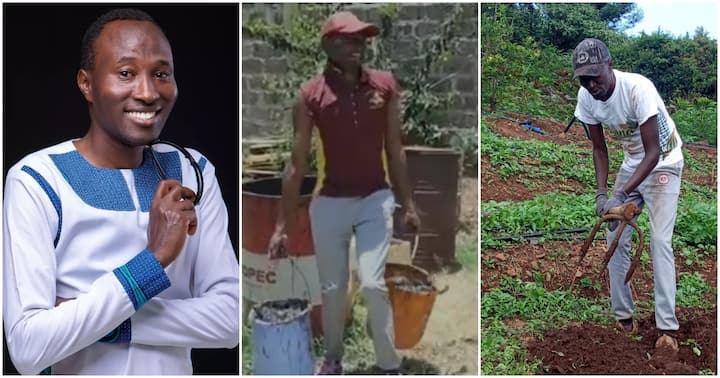 As usual, cancer treatment in this country is very expensive, and the comedian had to sell all his items to foot his father's medical bill.
He explained, "As the family's breadwinner, I used all my saving on my dad's treatment. After undergoing surgery, he has been going for checkups atleast once a week. I had to sell everything I had in my house to pay for my dad's treatment."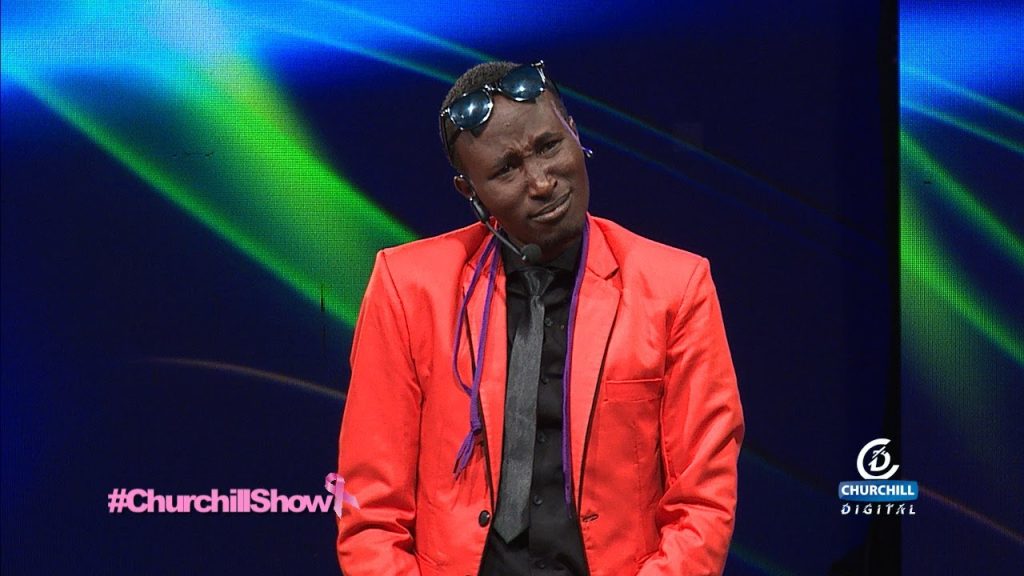 He disclosed that he had been forced to work as a caretaker as all his friends, including his fellow comedians, had abandoned him. He accused his fellow comedians of not helping him when his Facebook account was hacked.
"I've lost many friends and no longer talk. When I was down, even my friends from the comedy industry didn't help me," he said.
He also accused his church of abandoning him when he became broke. He recalled how the church would involve him in many of its activities but never called him when his star stopped shining.
"After my life turned upside down. Friends from church went silent on me, yet when I was still on TV, they would call me daily. I even stopped going to church because one of the things was I couldn't even raise fair to go to church," he revealed.
Sadly, the woman he thought would elope with him, also abandoned him when life became hard. Consumator explained that the woman was from his church, and he had already started building a life with her. However, she went silent on him like the other church members.
"I had tried to build a relationship with someone from my, but when my life changed drastically, it ended, there was no communication," he narrated painfully.
Nonetheless, the comedian has been trying hard to return to comedy, but he has been unsuccessful. He claimed most of the comedians, most of whom he mentored when his career was at its peak, had refused to help him restart his career. He accused them of ignoring him when he begged them to feature them in their projects.
"Some of the comedians I helped nurture their talents, I would beg them to feature them in their projects to keep my name active, but they ignored me. It hurt me. People only want to associate with you when you're doing good, he said.
Adding, "Hii industry yetu ina ukora sana. Saa zile umehit ndio kila mtu ataanza kukupost kwa page zao, but when you're doing bad, they will always come up with excuses not to meet you."
Consumator now appeals to the public to help rebuild himself. He claimed that he wished to produce content via his YouTube channel and requested his fans to help him purchase the tools to realize his dreams.