Governor Anne Waiguru of Kirinyaga has stated that no amount of pressure will persuade her to abandon her support for Deputy President William Ruto.
Some state operatives, she claims, are "cooking" charges against her in order to drive her out of UDA.
Waiguru claimed on Wednesday that the Jubilee administration has realized it is facing a humiliating defeat and is now employing every means at its disposal to instill terror in people who have joined the UDA.
"They have told us that they have our files ready but we are saying that we are not going to be intimidated or threatened by arrest. I will not move even an inch from supporting Ruto," she said.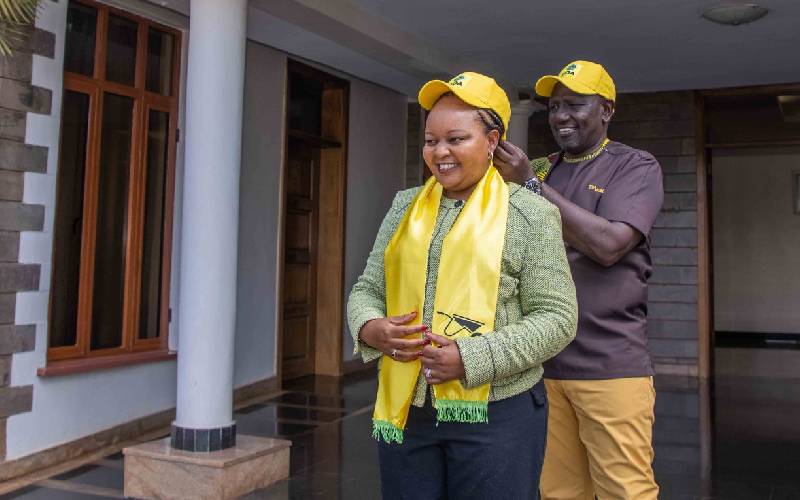 The writing is on the wall for state operatives using taxpayer money to intimidate Mt Kenya leaders who back Ruto, according to the governor.
"We are solidly behind Ruto for President. Even if they run up and down, they will not change the mind of the people to stop supporting Ruto," she said.
President Uhuru Kenyatta should shake hands with his deputy and quit backing Raila Odinga for the presidency, Waiguru said.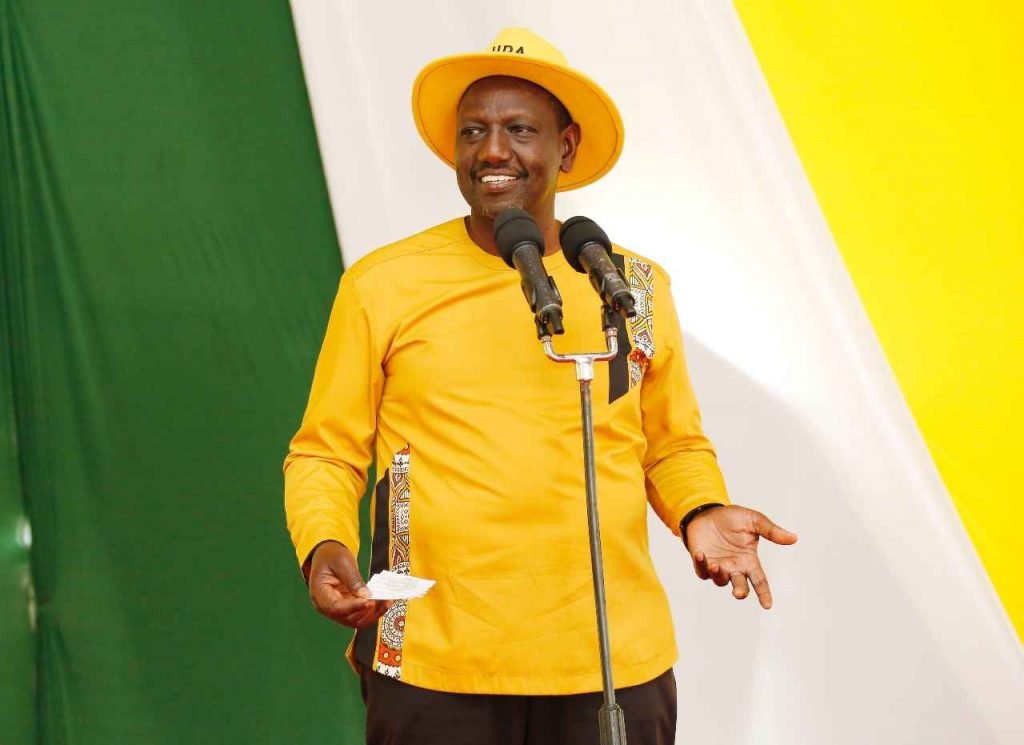 If Uhuru continues to support Raila, he would suffer a devastating defeat in the August elections, according to the governor.
She believes Uhuru should quit his "Raila project" and allow Ruto and Raila to compete in a free and fair election.
"We are asking our President with all due respect to have a handshake with Ruto. He should listen to the ground to avoid being embarrassed on August 9," Waiguru said.
During a stakeholders meeting at Thaita Coffee Factory, she talked.
The governor requested that some of the people who surrounded him be removed from the government because they were leading him astray.
Waiguru requested on Tuesday that Interior PS Karanja Kibicho stop threatening her with arrest and clarify what he means when he says "Waiguru will not be on the ballot."
Ruto's plans to impeach Uhuru were also rebuffed by the governor, who said Raila had sought to seize power by swearing himself in.